Western Mutual Media Room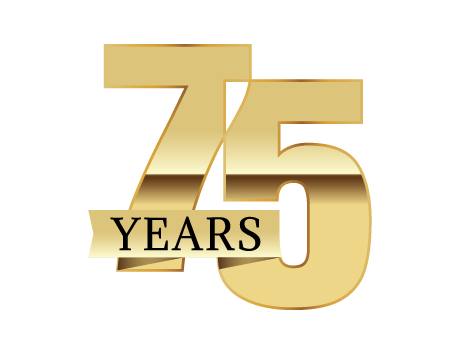 On April 06, 2020 | By Western Mutual Blog
---
Dog Bite Prevention Week
Today barks the beginning of National Dog Bite Prevention Week in which we aim to educate people with simple ways on avoiding a bad encounter with these furry friends. We all know dogs are loving, loyal, protective animals but they also need to be taken care of and respected. Our main goal is to make sure we can all give some good belly scratches with no rough play necessary.
Here are a few ways to prevent negative encounters:
Be respectful of every dog, always ask if you can pet some else's dog
Let a dog sniff you first, it's their way of ensuring you're a human who wants to pet them and not a threatening predator
Never disturb a dog when they are eating, sleeping, chewing on a toy or nurturing their little ones
Keep an eye on small children, teach them proper ways to approach and pet any dog
If you notice aggressive behavior, keep your distance
Always have your dog on a leash, even if he's a good boy
If you are the owner, remember to take your furry friend to regular check-ups.
These tips were found on AmericanHumane.org, check them out for more information.
On April 03, 2020 | By Western Mutual Blog
---
Stay at Home Bingo!
Below is our challenge for you to complete and share with us on Instagram and/or Facebook. 
Visit our social media platforms to screen shot our bingo table and challenge your family to successfully complete a row of task in any direction.
Once accomplished, share it on your 24-hour story and tag Western Mutual and we will repost it on our page as a token of appreciation for doing your part on social-distancing.
We look forward to seeing everyone participate and hope this helps you pass the time this weekend with your loved ones.
#AloneTogether
On April 01, 2020 | By Western Mutual Blog
---
National Distracted Driving Awareness Month
100-yards, 300 feet or the length of a football field, is the distance one can travel without looking at the road because they were distracted on their cellphone. On a typical day, more than 700 people are critically injured due to distracted driving.
Talking or texting on a phone – even if it's hands-free – diverts attention away from the road and the potential to save a life.  Many companies have started campaigns asking people to take a pledge and commit to making our roads safer for everyone. We invite you to join us in a commitment to drive with no distractions, because all it takes is 100-yards, 300 feet or the length of a football field.
On March 30, 2020 | By Western Mutual Blog
---
Understanding Your Homeowners Policy
Purchasing a home is a big deal and can be a bit overwhelming. More so, all the paperwork and details that go into buying your forever home. We want to make sure that understanding your coverage is a simple as possible.
Our responsibility is to provide protection against perils such as fire, theft, vandalism, windstorm and hailstorm among others. We also provide earthquake and flood insurance which are separate policies that can be purchased.
The purpose of home insurance is the security of knowing that your home will be rebuilt/repaired if damaged by one of the covered perils.
Each property is reviewed and assessed carefully, which has earned us an A+ rating with AM Best which reviews insurance companies for excellence in service and coverage.
While you make it your forever home, we'll take care of protecting it.
On March 27, 2020 | By Western Mutual Blog
---
Weekend Ideas
The weekend is here and not too sure what to do?
Here are a few ideas that are sure to make you feel content with your days off;
Curl up and read a book! Return to an old favorite or start a new one.  Let us know your favorite!
Turn on some music and plan for some spring cleaning. Check out our earlier blog with some Spring Cleaning Tips.
Plan a virtual hangout with some friends! Use skype or facetime with a close friend or family member to check in and connect!
Remember we are all #AloneTogether!
On March 23, 2020 | By Western Mutual Blog
---
Affinity by Western Mutual
We are happy to announce that our Affinity department is now serving the states of Nevada and Texas.
Affinity specializes in working directly with mortgage professionals in helping them obtain homeowners insurance for their clients. Our online, 24 hour and completely free program will ensure that there are no more escrow delays.
Don't believe us? Let one of our reps stop by and show you how easy it is, or you can call our office if you have any questions.
Office phone number: 1-800-234-3659
Nevada – Agent: Kalaun S. ext: 5374
Texas – Agent: Crystal P. ext: 5399
On March 20, 2020 | By kcrail
---
Weekend Tips
The weekend is here! But given the current climate in which we are being asked to stay home, we wanted to remind everyone that you can complete many of your weekend errands and fun while practicing social distancing.
Grocery shopping- Several stores offer curbside pickup in which you simply order online and a store employee will bring your groceries to your car
Lunch and dinner options – At this time, almost all restaurants offer curbside takeout, allowing for them to keep doing business and saving you the hassle of cooking
Appointments – Especially if they're with a healthcare provider, all companies have live professionals that are willing to help you over the phone
Workouts – Due to the Covid-19 spread, workout coaches have begun posting free workouts online that anyone can complete in the comfort of their home
Entertainment – Film studios know that this is not a dress rehearsal when it comes to abiding by the demand to stay in, so many are offering their latest blockbusters on demand for you and your family to watch at home
Friends – Check in with your friends via phone or facetime!  Schedule a video call or virtual hang out with friends or family.
Lastly, if you must go out for necessities that cannot be dealt with electronically or purchased for delivery, please remember to sanitize and practice safe social distancing.  Wishing everyone a safe and healthy weekend!
On March 18, 2020 | By Western Mutual Blog
---
Spring Arrival
With the arrival of the spring equinox, we would like to wish you a happy, blissful, barefoot, active, growing, rejuvenating, sun-kissed, healthy, cheerful, beautiful season.
Whether you're raising veggies for the whole neighborhood or just like a few flowers by the front door, spring is the season for getting your hands dirty.
Time to get back to enjoying the outdoors, taking on new adventures or simply relaxing under a tree. Cheers to a new season!
On March 16, 2020 | By kcrail
---
Staying Home Due to Coronavirus? Fun Entertainment Ideas
With all the school closings due to Coronavirus concern, many parents have found themselves home with their children for an extended staycation, without much time to prepare.  Here are some fun activity ideas to do with your kids to help keep them distracted and entertained.  Many of these can also apply to adults getting stir crazy at home alone or with your partner, just add a glass of wine if needed.
Bake! Bake your favorite family cookie recipe with your kids.  Don't have a favorite recipe on hand?  Bake some homemade chocolate cookies using the recipe on the back of Tollhouse chocolate chips bags.  Most, if not all ingredients are standard so you may not need to run out for any extra ingredients.
Have a movie marathon. Make some popcorn and line up a few of your favorite family movies for enjoyment.
Make a scavenger hunt. Hide educational or just fun clues around the house and sit back and enjoy the show.  This is a great way to get your kids moving around the house between movie marathons.
Family games tournament. Yachtzee!  Uno!  Battleship!  Start a family games tournament for hours of entertainment.  Video games and puzzles are great too!
Build an indoor camp or fort and go camping in your very own living room! Or in the backyard for some fresh air if you have outdoor space and weather cooperates.