Western Mutual Media Room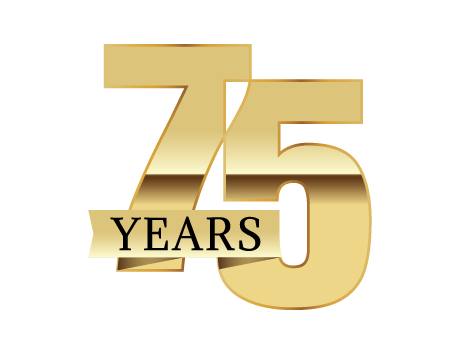 On July 08, 2020 | By kcrail
---
Saving is Sweet
Thinking about getting a quote and saving some money but your current policy hasn't expired yet? There is no reason to wait! You can start your new policy with Western Mutual immediately and simply request to have your other coverage cancelled. There is no penalty or fee and you'll be reimbursed for any unused premium on the old policy.
If you need assistance or have any questions, we would be more than happy to help out.  To speak with a live agent about how to switch and save or to retrieve a quote, call us at 1-877-WMUTUAL (877-968-8825).  We are here to serve you Monday through Friday, 8:00AM to 5:00PM PST.
On July 06, 2020 | By kcrail
---
Motivational Monday
Maybe today is not
One of your favorites, but
Never forget that every
Day you wake up is an
Amazing gift and it's up to
You to make it count
On July 03, 2020 | By kcrail
---
Happy 4th of July Weekend!
This weekend we celebrate 244 years of Independence and honoring the patriots that fought for our freedom we each hold so dear. So as we watch the sparklers light up the night, let's all celebrate our homes and freedoms together (social distanced of course).
From everyone here at Western Mutual we would like to wish you a fun and safe Fourth of July holiday!
On June 29, 2020 | By kcrail
---
Fireworks Safety
As the weekend preparation for the 4th of July begins, with it come many concerns over firework safety and handling, especially due to the fact that this holiday lands in the middle of a hot and dry Summer.
The National Safety Council set out a few reminders and we would like to share those with you;
First and foremost, never light fireworks in an area where they are not permitted, boundaries are implemented because of high fire risk
Do not allow children to handle, light or hold fireworks, even sparklers, as the majority of burn victims that are admitted into a hospital this day are small children
Older kids and even adults should acquire a partner for supervision when lighting fireworks to prevent any unforeseen accidents
Never handle fire or fireworks while impaired by alcohol or drugs
Always keep water buckets and your water hose nearby
Do not try to relight a malfunctioned firework, pour water over it to safely extinguish
Remember with fireworks that what goes up must come down, and those embers can stay lit and land on your roof
We hope you practice these safety measures and have a happy 4th of July!
On June 26, 2020 | By kcrail
---
Insurance Awareness Day
Insurance Awareness Day will be observed Monday, June 29th as a reminder for everyone to review their insurance policies and make changes if needed. This serves as a perfect time to call your agent and evaluate your policy, review any optional coverages they offer and ask about potential discounts that you may not be receiving.
Insurance terms can be complicated, so any questions or clarifications you would like, or questions you have about the steps for filing a claim, we suggest to take this time and ask us those questions.
We hope you find this reminder beneficial and we look forward to hearing from you soon.
On June 24, 2020 | By kcrail
---
Home Maintenance Checklist
With longer daylight hours, now is the perfect time to do some much needed home upkeep. Your home is your biggest investment and doing routine maintenance to ensure a safe property is the best thing you can do to protect it.
Take this time to clean clogged rain gutters and downspouts. Also, repair damaged walkways and outside areas.  Check all windows and screens to make sure they are functioning properly and not allowing water in.
Trim back broken or dead tree branches, especially any hanging close to or over the home. Change and/or service your HVAC filters and smoke/CO detector batteries. Have your air vents and chimney professionally cleaned before turning them on.
Think about changing your water line connections to steel braided hoses for a more secured home.
On June 22, 2020 | By kcrail
---
Monday Motivation
It's Monday…
Stay focused, drink your coffee, remember your goals, let nothing stop you, hold on to your vision and remember that time is non-refundable.
On June 19, 2020 | By kcrail
---
Happy Father's Day!
With the start of summertime comes a very special holiday for all the dads out there. Yup! You guessed it, we're talking about Father's Day.
Celebrated on the third Sunday of June, Father's Day is when we show our dads, bonus dads or any paternal hero a little extra love and affection for all they do.
So no matter how you spend the day, make sure they know just how much you appreciate them and how lucky you feel to have them in your life.
From all of us here, Happy Father's Day to all the dads out there.
On June 17, 2020 | By kcrail
---
Switch & Save
Looking to save money?
We're happy to tell you that we are here to help you save!  The average savings reported by homeowners who switched to us was over $600 a year!
With our A+ rating by AM Best and over 75 years of experience protecting homeowners like you, you don't have to cut quality for a lower price.  And our agents are ready to assist you with all your coverage questions and with making the switch hassle- free.
Visit us online for a free, 30 second quote and watch how easy it is to Switch and Save.
On June 15, 2020 | By kcrail
---
Fun Facts About June
We've officially made it to the end of the first half of 2020 and many people have already planned on how they're going to spend these hot summer days.
If one of your plans was to read, then we would like to share some fun facts about this month that you may have not known.
June has the longest daylight hours than any other month of the year
This month is known as National Candy Month
Other than being the middle of our calendar year, Summer also starts this month
The birthstone for June is the pearl and the flower of the month is a rose
It originally had 29 days but Julius Cesar wanted there to be more summer days and added a day
Interested in more monthly facts? Stay tuned for facts about upcoming months in future blogs.