Western Mutual Media Room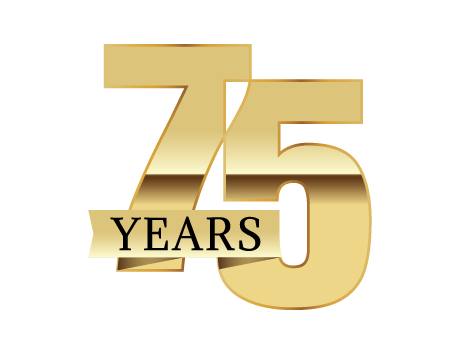 On January 14, 2019 | By Western Mutual Blog
---
Resolutions Sticking?
Each New Year's Day signifies the start of carefully thought out resolutions for millions of Americans. Unfortunately, resolutions do not tend to stick as we put too much pressure on ourselves to be perfect and end up feeling overwhelmed in the process. Come February, many are quick to overlook these goals. In order to help ease the pressure, instead focus on more attainable goals and less of them. Remember to be smart, stick to fewer things (or even one thing at a time), exercise the buddy system for more encouragement, celebrate your victories and be kind to yourself!
Do you have any helpful tips on ways to stick with your resolutions? Please share them below!
On January 07, 2019 | By Western Mutual Blog
---
Cold Weather Family Fun
'Tis the season of colder weather! When it just feels better to stay indoors, we have some suggestions for some family fun to be had at home! From movie nights, reading a new book, learning to cook a fun meal, teaching your dog a new trick, and channeling your inner Picasso through art to playing board games, tackling a puzzle, absorbing new skills and building pillow forts, fun can definitely be had by all. What are your favorite activities for a chilly or rainy day?
On December 31, 2018 | By Western Mutual Blog
---
New Year, New Start
We want you to know how much we appreciate you and your business this year and we look forward to serving you more throughout the year ahead. May every day of the new year be filled with good cheer and happiness for you and your family! Here's wishing you a great new year in 2019.
Happy New Year from our family to yours!
On December 24, 2018 | By Western Mutual Blog
---
Happy Holidays
Thank you for allowing us to serve you and your family this year! May your holidays sparkle with love, laughter and goodwill. We wish the year ahead to be full of prosperity and joy! From all of us at Western Mutual, Arizona Home and Residence Mutual, we wish you a joyous and festive Happy Holiday season!
On December 17, 2018 | By Western Mutual Blog
---
Heater Safety
Heater safety is important to follow at home. This winter season, and all year long for that matter, be sure to remain vigilant and follow safety recommendations. If your home does not have a heater unit, Do NOT use the stove as a heat source. Instead, use extra blankets, dress in layers, light a fire in your fireplace or use a portable space heater. Note that you should not leave children unattended near a space heater and the units should never be placed on top of furniture or near water. In fact, keep heat sources at least 3 feet away from furniture or drapes. Remember to always have a chemical fire extinguisher handy, working smoke alarms and up-to-date carbon monoxide detector.
On December 10, 2018 | By Western Mutual Blog
---
Cold Weather Prep
It is beginning to look a lot like winter!  In order to prepare you and your families for cooler weather, we have created a cold weather checklist! Check it out below and please add any ones we missed in the comments below!
Close off unneeded rooms and place towels or rugs over cracks under the doors to keep the warm air in and cool air out
If you have a fireplace, make sure you have a good supply of firewood that can keep you and your family warm in the event of power outages
Have flashlights and batteries available for blackouts and avoid using candles as they can become a fire hazard
Provide shelter for pets and the elderly
Bring plants inside to protect them from the elements
Use blackout curtains as they prevent heat loss
Reverse your ceiling fans to make them spin clockwise and create an updraft that pushes warm air around the room without creating a wind chill
Clean the gutters off of your roof as when clogged, rain and melted snow can cause leaks and damage to your home's infrastructure
Maintain tree limbs and brush because wind, rain, snow and ice can cause them to break and fall
On December 05, 2018 | By Western Mutual Blog
---
Way Back Wednesday
Did you know? That prior to the first type of comprehensive homeowners' insurance that was offered in the early 1950's, an individual was responsible for purchasing separate policies for each type of potential peril. This means that "Way Back When", coverage for fire loss, theft and personal property were not included in one agreement. As you could imagine, it did not take long for insurance companies to realize that creating an all-encompassing policy was beneficial for the homeowners and the next step in advancing the HOI industry.
If you would like to review your policy, feel free to call us at 877-WMUTUAL (877-968-8825), Monday through Friday 8:00AM to 5:00PM PST/PDT
On November 26, 2018 | By Western Mutual Blog
---
Cyber Monday
Are you on the market for a homeowners insurance carrier? Today, while shopping online for holiday gifts and impulse purchases, don't forget to get an instant quote from one of our quality companies (Western Mutual, Arizona Home and Residence Mutual). Just one click could save you money on home insurance for you and your family! Who knows, you could even save enough to allow for more holiday shopping splurges!
Visit our website or call us at 877-968-8825 to learn more about our coverages and what you can add on to your policy!
On November 19, 2018 | By Western Mutual Blog
---
Thanksgiving Day Fire Safety
Did you know that the greatest number of home cooking fires occur on Thanksgiving Day? According to the National Fire Protection Association, the top causes range from leaving equipment unattended and having a heat source too close to flammable materials to misuse of products and accidentally leaving cooking equipment on. This week, please be mindful of this information and remain aware of what can happen if appliances turned on and left unattended.
We wish you a happy, healthy and safe Thanksgiving Holiday.
On November 12, 2018 | By Western Mutual Blog
---
Veteran's Day
Today, we honor the brave men, women and service animals who fought to keep our nation safe. We realize that without their sacrifices, our citizens would be unable to enjoy some comforts that we have grown accustom to. As a community, company, team and family, together we honor our veterans today on this special day as well as each and every day.
To our brave men and women in uniform, past, present, and future, thank you.