Western Mutual Media Room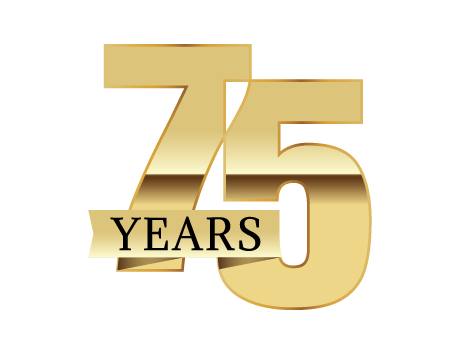 On March 13, 2020 | By Western Mutual Blog
---
Friday the 13th
Today is Friday the 13th, typically recognized as a superstitious day with unexplainable events and misfortune. However, many fail to realize the rarity and fun facts about this day.
For example, most horror films are released on this day and historically have grossed substantially over initial predictions suggested.
Fittingly, Alfred Hitchcock was born on Friday the 13th.
Every year will have at least one fearful Friday but this year holds two in store for us.
Let us know what you do to ensure a safe and positive day.
On March 11, 2020 | By Western Mutual Blog
---
30 Second Quote
Interested in saving money and insuring your home with a preferred insurance company? Look no further!
Visit us online to obtain a free 30 second quote and unlock some big savings. One of our experienced agents will contact you and help you switch and save.
We offer coverage in California, Arizona, Texas, Nevada, Utah and New Mexico.       With our competitive rates, there's no reason for waiting on getting that quote. Talk to you soon.
On March 06, 2020 | By Western Mutual Blog
---
National Employee Appreciation Day
Created in 1995 as a day to recognize and acknowledge the commitment of hard workers, national employee appreciation day is celebrated the first Friday of March. Typical workplace celebrations include office engagement with events like luncheons and staff games. Also appreciation post or thank you cards are a big deal on this day. All in all, no matter how your office shows their gratitude…remember to keep up the great work!
On March 05, 2020 | By Western Mutual Blog
---
Daylight Savings
It's that time of year again when we have to get used to the change in time. Daylight savings also known as summer hours will begin Sunday March 8th.  Allowing for us to take advantage of more sunlight and long summer nights. Sounds great right? Well, we lose an hour of sleep as the clock will jump ahead at 2AM. So remember to go to sleep early and set your clocks forward!  This is also a good time of year to change your smoke alarm batteries and verify they are in working condition.
On March 04, 2020 | By Western Mutual Blog
---
Spring Cleaning Tips
As winter comes to an end and we prepare for spring to bloom, many people take this time to do some house cleaning in preparation with a nice little tune.
We would like to give you some tips on making this process a breeze, it'll make your home look good by getting rid of the dust but it might make you sneeze.
So take on this task and prepare yourself well, here is the list to make this season go swell.
Create a list of all the rooms and the items that need to be taken care of in each, regardless of where you start just make sure you finish one room before moving on to the next
De-clutter before sanitizing or dusting as an organized room, pantry or closet compels the mind to continue cleaning and eliminates unnecessary stress
Always work from top to bottom, especially if removing cobwebs or dusting ceiling fans. And before vacuuming, clean table/counter tops to knock dust off
Eliminate the germs that ruled during winter by washing curtains in hot water, replacing shower curtains and sanitizing light switches, sink handles, remote controls and soap pumps as the hand touches that before getting washed!
Don't forget about your air filters and air ducts which build up dust and are the entryway for unwanted outdoor allergies
We hope this makes your spring cleaning a little easier, let us know your tips and tricks.
On March 02, 2020 | By kcrail
---
Western Mutual Turns 78
This week our company turns 78 years old!  That's seventy-eight years servicing the western United States, providing quality customer service and competitive, affordable insurance.  We first opened on March 7, 1942 as a mutual fire insurer.  #WithYouSince42
Over the years our group has expanded and added subsidiaries such as Residence Mutual in 1949 and Arizona Home Insurance in 1990.  It has been our pleasure to bring you comfort in knowing your home is protected by a long-standing, reputable company.
We thank you for all these years and look forward to continuing on for another 78+!
On February 26, 2020 | By Western Mutual Blog
---
Leap Year 2020
This year is a special one, as this year we are given 366 days to wake up and be thankful. That's because 2020 is a Leap Year, which only occurs every four years. But what and when exactly is Leap Day?
Leap Day was generated as an additional calendar day for the month of February in order to keep our modern Gregorian calendar in alignment with our planets rotation around the sun.
Fun fact about this special occurrence, an easy way to determine if the year we are in is a Leap Year, divide it by 4 and you will get a whole number. If the number has a decimal then Leap Day will not occur that year.
On February 24, 2020 | By Western Mutual Blog
---
Energy Saving Tips
As winter begins its descent into spring and we begin to plan our family vacations, we would like to provide you with some helpful energy saving tips for the tail end of these cold days.
Take advantage of the sun during the day and open the curtains to allow natural light and heat to enter
Set the thermostat to the lowest temperature that you can tolerate and only increase heat when you go to sleep to save on your heating bill
Layer clothing and use weighted blankets to stay warm instead of running heating system
Use blackout curtains to help block the flow of cold air from entering your home
On February 19, 2020 | By Western Mutual Blog
---
Emergency Claim Assistance
If you are experiencing a claims emergency during our closed office hours, please call our after-hours claims line immediately at 1-866-926-2142. A claims representative will contact you and explain the process so that we can resolve the situation as soon as possible. If you have more questions about our claims process or how to file, visit our website at https://www.westernmutual.com/claims
On February 17, 2020 | By Western Mutual Blog
---
President's Day
Today we honor our leaders for the work, dedication and accomplishments they have done during their time representing this great country. We would like to share some unforgettable words spoken by these individuals:
"The harder the conflict, the greater the triumph" – George Washington
"Believe you can and you're already halfway there" – Theodore Roosevelt
"You can't let your failures define you, let the failures teach you" – Barack Obama