Western Mutual Media Room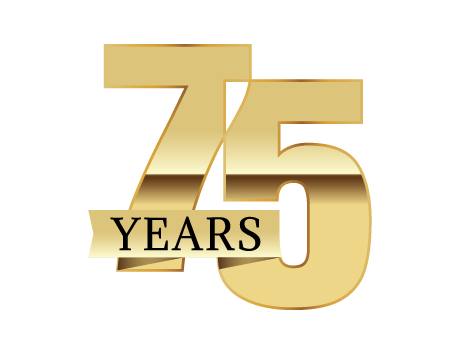 On June 12, 2020 | By kcrail
---
Weekend Fun at Home
As retail shops and restaurants reopen to the public, many people would like to still practice social distancing and stay at home on the weekends. If that is your plan but you're not sure on how to stay busy and have a little fun while doing it, we're here to help.
You can still enjoy the outdoors by going on walk with your dog or jogging around the neighborhood. How about finally taking on that cluttered shed or planting that garden you forgot you wanted. If you have little ones to entertain, have a water balloon fight or simply turn the sprinklers on and let them enjoy the pop-up water park.
If staying inside is what you want to do, then try something new like an online yoga class. Plan on rearranging your living space for a fresh new look. Build a fort with your kids and schedule an indoor camp out.
If you have more ideas on how to enjoy staying home on the weekends, let us know!
On June 10, 2020 | By kcrail
---
Help Avoid Water Losses with a Wifi Water Detection System
According to the Insurance Information Institute, 1 in 20 homes will have a claim each year for a loss that could have been prevented. One of the most filed claims for homeowners are damages caused by water. With an average repair cost of $10,500, water claims remain one of the most severe losses a homeowner can experience.
Taking preventative measures to help eliminate potential losses is the best way to help protect your home for you and your family.
One of those measures that we encourage our customers to check out is a Wi-Fi water detection system like the one created by MOEN that helps track and alert the homeowner of any unusual water flow by turning the water line off as a precaution.
By shutting the water off, this device has saved thousands of homes from unpredicted water leaks that otherwise would have grown to a greater loss.
Interested in finding out about available discounts and more, go to https://shop.meetflo.com/western-mutual/
On June 08, 2020 | By kcrail
---
Policies We Offer
Western Mutual offers several policies available to you depending on the coverage(s) you are needing, some you may not have been aware of.
Your primary home can be covered by our Homeowners Policy, which includes your dwelling, personal property and even liability protection from covered losses.
Are you needing coverage for your condo? We have that too!
If you're a landlord and want to protect your investment from potential losses, we offer that coverage as well.
How about if you own a seasonal property where you escape to a few months out of the year? We have you covered there too!
Visit us online or give us a call at our toll free number: 1-877-968-8825 for your free, 30 second web quote.
On June 05, 2020 | By kcrail
---
Congratulations Class of 2020!
We would like to congratulate everyone who is graduating this year from high school, college, trade school and academies that'll enable you to serve and protect our country. Although this year's celebrations may be a little different, know that your effort and dedication has not gone unnoticed. Your hard work and long hours have finally paid off and to that we say, Congrats, you did it!
On June 03, 2020 | By kcrail
---
Safety with Cleaning Products
Having a clean and disinfected home has become a much greater priority for many in recent months. However, did you know there are some cleaning products that should never be mixed?
The following are reminders from the Toxics Use Reminder Institute that we think you will want to know;
Never mix bleach and ammonia as the creates a potentially deadly concoction. The fumes produced can cause nose and eye irritation and in severe cases, death.
Acid-base toilet bowl cleaners also pose a threat when used with bleach as well. The combination creates chlorine gas which is highly toxic
One thing people need to understand is that bleach is a disinfectant not a cleaner! It should only be used to clean up things like bodily-fluids which have bacterial spread.
Safer alternatives to hazardous cleaning products exist for nearly every type of household cleaner. Look for products with credible third-party certification such as Green Seal, EcoLogo and Safer Choice
For more safety tips visit: www.turi.org click the Cleaning Laboratory tab and you can view these helpful guidelines under 'Coivd-19 How Safely Clean and Disinfect'
On June 01, 2020 | By kcrail
---
Connect With Us on Social Media
Western Mutual Insurance would like to invite you to follow our social media page on all major platforms for weekly blogs regarding your policy, frequently asked questions and human interest stories.
As your preferred insurance carrier, we would like to say thank you for allowing us to protect your home and hope that you follow our online accounts to stay up to date with current and important updates.
We are active on the following platforms, just search us by name:
Facebook, Instagram, Twitter and our very own media room that can found on www.westernmutual.com
On May 29, 2020 | By Western Mutual Blog
---
D.I.Y Car Wash
It's probably been weeks since you last washed your car, maybe even moved it. And on top of that your go to car wash place may be closed but you now have all the time to do it yourself. Here are some D.I.Y tips on how to get your car sparkly clean as if just came out of the wash tunnel;
Start by cleaning the inside of your car first, vacuuming mats, seats and trunk. To maintain a fresh scent place dryer sheets under each floor mat for a continuous clean smell
Don't have any Armor-All to wipe the dashboard? No worries, mix equal parts water and baby oil and add a tablespoon of white vinegar. Spray onto paper towels and watch your interior shine
When cleaning your window's run a piece of lemon across the glass first, it will remove dried tree sap, sticky fingerprints and much more. Then apply your window cleaner and wipe away with newspaper for a streak free shine
Foggy head lights? Squeeze some toothpaste onto a moist rag and rub onto headlight vigorously, then just wash away
Use the same mixture you made for your tires for a nice glossy finish
Try to wash your car in a shaded area and wash it in sections, this will allow you time to wipe it down properly and avoid getting dried water marks from the sun
We hope these tips and tricks help you getting that car looking like new again!
On May 27, 2020 | By Western Mutual Blog
---
Western Mutual Website
Did you know?
That on the Western Mutual website you can request, resolve or view many of the documents and/or questions you had in regards to your policy. That's right! No more delay of waiting on hold or having to memorize a phone number. Simply visit the website and you can have access to view your coverages, pay your premium, request a change or even ask to suspend coverage all with a click of a button.
Online you'll find many resources available to you as well like our Frequently Asked (FAQ) page with several common concerns, answered right on your screen. You can even check our media page with weekly informative blogs.
Visit www.Westernmutual.com and let us know what you think.
On May 25, 2020 | By Western Mutual Blog
---
Memorial Day 2020
We observe this day in honor of all the men, women and service animals that gave the ultimate sacrifice for us. We memorialize their name and recognize that they gave their life to protect ours and fought for the freedom we get to appreciate every single day. May their efforts never be forgotten as we are the home of the free because of the brave, thank you.
On May 22, 2020 | By Western Mutual Blog
---
Weekend Grill Hacks
A long holiday weekend calls for some good BBQ and tasty grilled food.
The following are some grill hacks for an enjoyable, safe and yummy time:
Forget using expensive cleaners to wash off your grill grate, simply cut an onion and rub across each rung. The acidity will cut though residual grease and actually leave the flavor for whatever your grilling
Use your empty paper egg cartons to place your coals in for a charcoal fire, this will act as your fire starter and allows you to recycle items you would have disposed of anyway
If kebabs are on the menu, soak the skewers in water for at least 15 – 30 minutes before using to avoid them getting burned on the grill and breaking off when you lift them up to eat
Checking propane tank levels has never been easier, heat up some water (not boiling but warm) and run down the side of a cooled tank, then run your hand down that same side…where you feel that the tank goes from warm to cold will show you the level of propane left. Please remember to do this before turning on the tank for grilling.