Western Mutual Media Room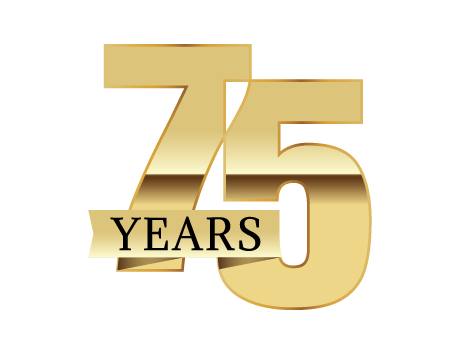 On January 08, 2020 | By Western Mutual Blog
---
Family Fun Ideas for Winter
Is it too cold to go outside? We have some suggestions that'll let you enjoy the winter season while staying indoors.
If you have little ones to entertain and keep busy, try baking cookies and letting them decorate to show off their creativity. Build forts with blankets and pillows for an unforgettable fun time.
Challenge them to complete a puzzle or work on their board game expertise.
If it's just you and your better half, we say take it easy with a movie marathon and popcorn.
Movies aren't your thing? Test your culinary skills by creating a meal with only the items in your pantry. And there is always the option of playing music and tackling the house cleaning with some dance moves. Whatever you choose, stay warm and let us know your cold weather ideas.
On January 06, 2020 | By Western Mutual Blog
---
Roaring 20's to 2020
The roaring 20's were grand in many ways, from art expression to fashion and social changes. The 20's allowed for social and economic growth, women's rights and the freedom to manifest our truest self. Fast-forward 100 years and the 20s are here again, but with bigger goals and greater opportunities. We invite you to welcome in the New Year with positivity, abundant health and perpetual bliss. And just like they did back then, continue being optimistic and wanting to better the world for those who are here after us. Let's make these next ten years grand so that 100 years from now they will speak about the change we made just like we are now. Here's to the next ten years!
On January 01, 2020 | By Western Mutual Blog
---
2020 Mission Statement
It's the first of the month, the beginning of a new year and the start to a decade. Take a moment to write down a line or two of positivity or goals that you plan to achieve in the next ten years. Whether that's planning more adventures, taking more time for yourself, or simply saying thank you even on your bad days, a mission statement allows you to remember the growth that you have set forth for yourself. Make it short and memorable so that you can practice it every day. Even a small step in the right direction is better than none at all. Share some of your mission statements below.
On December 30, 2019 | By Western Mutual Blog
---
Countdown to 2020
Western Mutual and Arizona Home Insurance would like to take this opportunity to thank all of our insured's and their families. We appreciate your business and look forward to being able to serve you in the coming year. It has been our pleasure for the past 77 years to provide insurance for families across many states and bring them comfort knowing their protected with a preferred insurance company. May the coming year be filled with happiness and good health.
Wishing you a Happy New Year in 2020 from our family to yours!
On December 25, 2019 | By Western Mutual Blog
---
Here Comes Santa Claus
It's Christmas Day
And all around
People are bringing Christmas cheer
With wrapped gifts and well wishes for the New Year
And when all the foods been eaten
The gift wrapping destroyed
You'll still have the memories
Of a Christmas well enjoyed
From everyone here, we would like to wish you and your family a Merry Christmas!
On December 23, 2019 | By Western Mutual Blog
---
Christmas Gift Guide
With just a few days left before Jolly Old Saint Nick comes down our chimneys to place gifts for you and yours under the tree, we want to make sure your holiday gift buying is all taken care of and completed.
So what do you do when you run out of gift ideas? Here are some tips to help you make this holiday season unforgettable.
If you can't think of what to get that special someone, especially if you're already out shopping, scroll through their social media for items or brands that they post with or about.
When it comes to our parents, gift buying is a little more difficult even though they usually don't ask for anything. But think of hobbies, restaurants, or their daily routine and what items they use daily. No matter how big or small they will remember you gifted it to them when they go to use it.
And of course, the kids. Contrary to popular belief they are the hardest to shop for as so many options exist and choosing the right one is a 50/50 chance. Kids will typically use toys for a short period of time and then move on. However, we have a trick that could save the day!  Buy small gifts, wrap individually and turn into one BIG bundled surprise. Their love for the holiday isn't really based on what they get but how many and how big their gift is.
Try these tips out and let us know what tricks you have up your sleeve, Happy Holidays.
On December 19, 2019 | By Western Mutual Blog
---
Do You Know How to Make an Ugly Christmas Sweater?
View our Ugly Christmas Sweater infographic below for tips and tricks on how to create the ultimate design this holiday season!
On December 18, 2019 | By Western Mutual Blog
---
Western Mutual Helps Families in Need This Holiday Season
The Western Mutual Insurance family is excited to honor the beauty of the Christmas season by participating in the 27thAnnual Spark of Love Toy Drive.  Western Mutual staff members have been collecting toys and gifts for infants, children, and teens all month long, and the Company is matching their gifts.
Collecting over 10 million toys and gifts, the Spark of Love has helped underserved children and teens throughout Los Angeles, San Bernardino, Orange, Ventura and Riverside counties. Local fire stations are accepting new, unwrapped toys or sports equipment along with various businesses around the southland.
Are you interested in giving back this holiday season? Visit the Spark of Love website to find a drop-off location near you: https://abc7.com/community-events/spark-of-love-toy-drive-2019/5684558/. You can also participate by donating online: https://supportlafd.kindful.com/?campaign=1032876.
On December 16, 2019 | By Western Mutual Blog
---
Check Out Our Online Chat
Yes! You read that right, we now have an online chat available for anyone looking to get a quote or a quick reply regarding their policy. The chat is available Monday through Friday starting at 8 am until 4:30 pm Pacific Standard Time. Sales and customer service agents are live and ready to assist you. Please note that if you are trying to make changes to your policy or submit a payment you will have to call our direct toll-free line at 1-800-234-2114. Visit our website at www.westernmutual.comor www.arizonahomeinsurace.comand check us out. Chat with you soon!