Western Mutual Media Room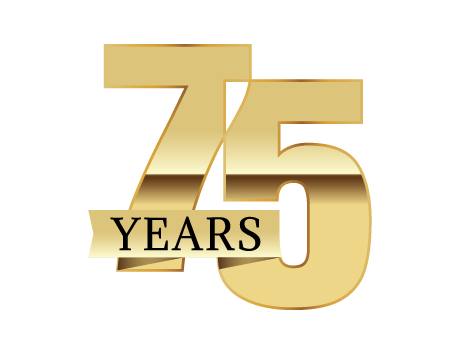 On March 25, 2019 | By Western Mutual Blog
---
Rain Safety Tips
With all of the rain that we've been getting this year, we thought it was important to share some rain safety tips with you. Check out the list below to prepare your home for heavy rainfall, if you haven't already:
Check your roof for missing tiles or coverage issues and fix it accordingly
Clean your rain gutters/eaves as if they are not cleared, rain water will begin to pool, causing damage
Make sure your downspouts are pointing away from your foundation as even minor water intrusions can cause mold and foundation issues
Store outdoor furniture, barbeques, and valuables in waterproof sheds or coverings
Close windows and doors to prevent from water intrusion
Finally, make sure you have adequate insurance coverage(s)
Visit our website or call us at 877-968-8825 to learn more about our coverages and what you can add on to your policy! Just one click could save you money on home insurance for you and your family!
On March 18, 2019 | By Western Mutual Blog
---
Spring is Here!
Wednesday marks the Spring Equinox, representing the first day of spring in the Northern Hemisphere. As the weather slowly gets warmer, the days get longer and sunsets later. What will you do with the additional light? Will you spend more time outdoors, have an evening under the stars or plan some family fun at home? Whatever you decide, we wish you a very Happy Spring!
On March 11, 2019 | By Western Mutual Blog
---
St. Patrick's Day
Later this week, many people will celebrate St. Patrick's Day! Do you know why people wear green on this Irish holiday? Legend has it that if you're wearing the color green, leprechauns won't be able to see you. If they can't see you, they can't pinch you. So, the question remains…will you wear green on Sunday and avoid a pinch?
On March 04, 2019 | By Western Mutual Blog
---
Western Mutual Turns 77!
This week, our company turns 77 years old! That is seventy-seven years of offering quality service at an affordable price to customers like you!  Established in 1942, Western Mutual began as a county mutual fire insurer in the state of California. In 1949 Residence Mutual Insurance Company, part of the Western Mutual Insurance Group, was founded. Our subsidiary, Arizona Home Insurance Company, was added in 1990.
We thank you for allowing us to serve you and your family for the past seven decades and look forward to continuing to do so in the future!
On February 26, 2019 | By Western Mutual Blog
---
Fire Claims Video
These real-life claims, from families in Middletown, CA and Coffey Park, CA, were processed and completed with love, care and dedication. Thank you to our valued agents, adjusters and the talented contractors who made these stories end on a positive note.  We thank you for letting us protect you and your home and look forward to offering continued quality service in the years to come!
On February 18, 2019 | By Western Mutual Blog
---
President's Day
In honor of our former leaders, today we wanted to share a couple presidential quotes. Do you have any favorites? Checkout some moving and inspirational quotes below:
"If your actions inspire others to dream more, learn more, do more and become more, you are a leader." – John Quincy Adams
"Every accomplishment starts with the decision to try." – John F. Kennedy
"Nobody cares how much you know, until they know how much you care." – Theodore Roosevelt
"The only thing we have to fear is fear itself." – Franklin D. Roosevelt
What are some of your favorite presidential quotes? Please share them below!
On February 11, 2019 | By Western Mutual Blog
---
Valentine's Day
Are you ready for Valentine's Day?  Many choose to celebrate this popularly coined "Hallmark Holiday" by getting together with a spouse or significant other and enjoying a romantic meal paired with some bubbly. Not currently paired up?  No problem!  Valentine's Day or "Galentine's Day" can be a great excuse to gather up your gal or guy friends (perhaps both) and have a fun dinner party, night of pampering or casual movie night.  However you chose to celebrate, we wish you a very happy "hearts day" to you and yours!
On February 04, 2019 | By Western Mutual Blog
---
Super Bowl Outcome
What a game! Yesterday's Super Bowl between the New England Patriots and Los Angeles Rams was one for the books! It marked the 53rd Super Bowl Championship game that decided the National Football League Champion for the 2018 season. Besides the plays on the field, millions tune in every year for the comical and moving Super Bowl commercials and halftime show! What were your favorite moments from yesterday?
Congratulations to the New England Patriots on their victory!
On January 28, 2019 | By Western Mutual Blog
---
Fire Preparedness
In honor of the recent deadly fires that ravaged Southern California, we kindly remind you to brush up on your fire safety preparedness tips. Check out a Fire Prevention & Safety Checklist created by the Red Cross. We have created a video highlighting how Western Mutual has helped our customers rebuild in the face of destruction and will share it with you in the coming weeks! Be sure to check back soon! We thank you for letting us protect you and your home!
On January 21, 2019 | By Western Mutual Blog
---
Inspirational
"The time is always right to do what is right."
–Martin Luther King, Jr. 
Today we remember Martin Luther King, Jr. who was an American activist who quickly became the most visible spokesperson of the Civil Rights Movement in the 1950s-60s. What are some of your favorite MLK quotes? Please share them below!