Western Mutual Media Room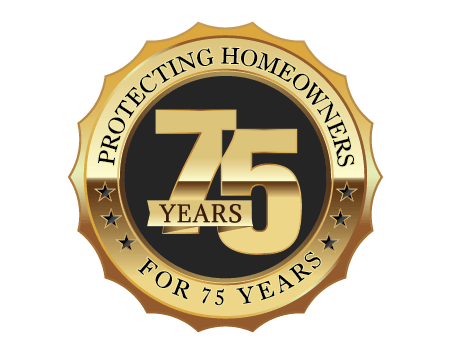 On March 01, 2021 | By kcrail
---
Help Avoid Water Claims with a Wifi Water Detector
Modern day technology is helping streamline many areas of consumer's life, including things like optimizing and monitoring our homes maintenance systems. Recently devices like Wi-Fi water detection devices have been released to upgrade and assist homeowners in avoiding water damage to their property. This device will send the homeowner an alert to their smartphone at the first sign of excess water usage, which is estimated to be the largest source or domestic property damage in insurance claims.
It's important to understand that purchasing these systems and having them professionally installed may be an out of pocket expense, however the precautionary value of knowing you are potentially avoiding an expensive repair is worth it.
So avoid the headaches and protect your home with the future of home protection.
On February 26, 2021 | By kcrail
---
Relax and Recharge
It's month end and it just so happens to fall on the weekend as well. This is a perfect time to get in some R&R and tie up some loose ends that these past weeks may have carried.
We suggest using this time to plan for the following days and balance out your time, money and work load. Once you've reviewed and planned out your time, enjoy the comfort of being at home and get some rest.
There's no better way to recharge like enjoying a hot shower, taking a snooze or a nature walk, or meditating. Whichever you choose, may the following month bring you success and an abundance of joy.
On February 24, 2021 | By kcrail
---
This Day in History
On this day in 1969 the Mariner 6 was launched for a Mars flyby to study the red planet's atmosphere. This is especially notable with last week's landing of the Perseverance Rover on Mars for a multitude of missions to look for previous life on Mars and prepare for potential human exploration of Mars!
How far we have come from a flyby of the planet to the amazing feat last week.
On February 22, 2021 | By kcrail
---
Avoid Distractions Behind the Wheel
Distracted driving causes thousands of accidents every year, some of them fatal. The good news? If you're driving, these distractions are 100% preventable.
Distracted drivers are everywhere, doesn't matter the make or model they're in, and even if you're not one today does not mean you won't become one later on.
According to the National Highway Traffic Safety Administration, in 2016, nearly 400,000 people were injured in crashes by distracted drivers.
A few things that can distract any driver include: Talking on the phone, eating or drinking, talking to passengers, grooming, adjusting stereo, reading or listening to loud audio.
Distracted driving isn't something like a blown-out tire or mechanical issues but instead are preventable actions that could be a life or death matter. We ask that we all take the initiative to be more focused while on the road and limit or remove any distraction we can incur.
On February 19, 2021 | By kcrail
---
Are your pipes frozen? Do this now
If water isn't coming out of your pipes there is a good chance they are frozen. However this doesn't mean there are cracks or bursts, and you can take important steps to avoid cracks or burst pipes and prevent home damage as the weather warms back up.
Turn your water off to your home using your main water shutoff. This can help minimize damage as well if a pipe does break.
Turn on a bathroom or kitchen faucet. This way if the pipes do start to thaw water can run out in to the sink and not build up pressure in the pipe, increasing the chance of a break.
Let them thaw naturally on their own. This will decrease the likelihood of pipe damage.
If you have visible signs of damage or can see water pooling in ceilings or walls, call a plumber. You may have to wait but having the main line water off to the house will at least minimize damage.
If you do have home damage, call us at (800) 234-2103 to file a claim and start the process, and we can help give you next steps.
On February 19, 2021 | By kcrail
---
Weekend Fun, Indoors
The weather may be unpredictable and outside may feel like its freezing but that doesn't mean you can't enjoy the weekend. If you're running out of ideas for things to do at home, here are some productive and fun ideas:
Deep clean and organize a specific room that you have been putting off for a later time, something like your closet or storage room. It may some like a huge feat to take on but once its completed you'll feel good and enjoying some music while cleaning/ organizing can make the time fly.
Paint or refurbish older furniture to give it a new look
Try a new recipe and make it a family or couple activity.
Look for ways you can save some money, whether that be from getting quotes on your homeowners insurance or cancelling subscriptions you don't use anymore
Enjoy a board game competition, with rounds and points per game.
Let us know your ideas for staying in and being productive this weekend.
On February 15, 2021 | By kcrail
---
Presidents' Day 2021
Today we celebrate our historic leaders whom have held the highest seat in office and served their time as Commander in Chief to our great nation.
Originally known as "Washington's Birthday", today we celebrate our Presidents and some of their iconic quotes:
"Believe you can and you're halfway there." – Theodore Roosevelt
"The American Dream means giving it your all, trying your hardest and accomplishing something." –  George H.W Bush
"We did not come to fear the future. We came here to shape it. " – Barack Obama
On February 12, 2021 | By kcrail
---
Planning the Perfect Valentine's Day
Planning the perfect Valentine's Day can bring on a little pressure to put something together that your partner will appreciate. Especially because the ongoing Covid-19 pandemic has added another layer of planning and made it even more difficult to have a memorable time.
However, we have a few ideas for a well-planned and enjoyable 2021 Valentine's Day.
Sip and Paint – You may remember the pre-pandemic activity that involved painting and drinking with a group of friends. Recreating this at home is easy and simple and finding an image to paint can be done on any video platform with an instructor.
Take a long drive – Fill up that gas tank, pack some snacks and head on out for the day. You can stop at enjoy a picnic at a local park or sit in the back and watch the sunset. Whatever you choose, just enjoy some time outside
Take an online cooking class- One positive thing that this shutdown has brought is the amount of classes and services offered online now. Sign up for a cooking class and show us what you got.
We hope you got some inspiration and are now able to plan and enjoy the perfect day.
On February 10, 2021 | By kcrail
---
Apply and Save!
If you're on the market for new homeowners insurance, look no further!
Simply click to get your no obligation, 30-second free web quote and see the savings you can earn by allowing us to protect you home.
We are an AM BEST A+ and BBB rated A+ carrier and have high ratings on Clearsurance, a review based platform for insurance companies.
Visit us online to switch and save at www.westernmutual.com or call one of our licensed agents who are ready to help at 877-WMUTUAL (877-968-8825) Monday through Friday 8:00 AM to 5:00 PM PST/PDT.
On February 08, 2021 | By kcrail
---
Inspection Before Selling Your Home
Before selling your property it is highly recommended that you conduct a proper inspection of the home to ensure that at the time of putting your home on the market all items of interest from the buyer will have been taken care of.
Four-point inspections identify key areas that most commonly result in insurance claims. If a home fails all or part of the inspection, the inspector will go over what needs to be fixed or replaced to alleviate deficiencies.
These areas include the electrical wiring and panel, HVAC system, plumbing and roof condition.
Not to be confused with a buyers or new home inspection, this inspection is solely for the eligibility of your home to meet that criteria of a desirable property.