Western Mutual Media Room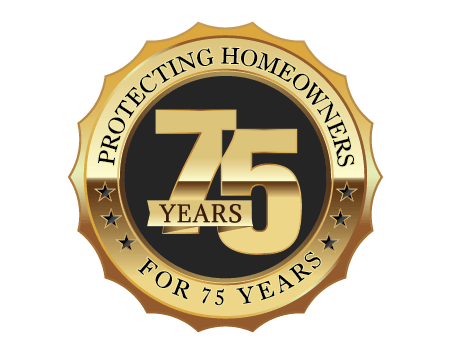 On June 14, 2021 | By kcrail
---
Time For a New Water Heater?
Owning a home is not an easy task to take on, although a big accomplishment, we must stay on top of appliance maintenance and repair to ensure the longevity of our investment. One appliance of high importance that should be replaced or inspected is your water heater, and the following are signs that it may be time for a new one.
First and foremost, if the unit is more than 10 years old…it's time for a new one. Operating a water heater older than this can cause major damage to your home from a leaking pipe or overheated engine.
Also, if your appliance makes any type of noise while operating such as rumbling, shaking or popping sounds. This can be a sign that the water heater is struggling to safely heat and poses a major threat.
Another obvious sign is if your hot water comes out tinted or brown, shown signs that the metal has corroded and is probably damaging your unit or wall space.
If any of these signs exist or you're unsure of the age of your appliance it is suggested to have it inspected by a licensed plumber.
And don't forget to always earthquake secure your water heater!
On June 11, 2021 | By kcrail
---
Garage Storage – Dos and Don'ts
Like many homeowners, our garage becomes our much-needed storage unit that with time accumulates several items you may not even remember are in there. However, some items can actual pose a danger to your home if stored in the garage.
Items you SHOULD NOT store in the garage are:
Fuel- whether it is gas, propane tanks or portable cans for camping. These are highly flammable and can unknowingly be leaking near areas of potential ignition such as your water heater. If the garage is the only place you can store them, invest in leak-proof containers and frequently check for cracks or leaks.
Furniture or Clothing- Unless your garage is temperature controlled, clothes and furniture risk being ruined by the high heat and cold dips it incurs. Also, rodents and pest can destroy and infest your belongings.
Food- Perishable items are an open invite to rodents and unwanted creatures or vermin. With that being said, think twice about putting a refrigerator in the garage as the fluctuating temperatures can cause the appliance to not operate correctly and over heat, posing a fire risk.
Items you SHOULD store in the garage are:
Lawn tools- Things like extra pots, bags of soil, gardening tools, plastic bins with seeds and water hoses
Sports equipment- Outdoor equipment is the ideal things to store in your garage as they are made to handle the weather/temperature changes
Patio furniture- patio furniture is okay to store in the garage, although sometimes bulky and not easily stackable. These pieces are approved for garage storage.
And of course, your car.
We hope this enables you to revisit the items in your garage and properly store or relocate some items for your safety.
On June 09, 2021 | By kcrail
---
30 Seconds Savings
Now, $30 may not seem like a lot, but we offer several discounts that can add up to more than just that. Which makes switching and saving to Western Mutual easier than ever with a dedicated staff of licensed agents ready to assist you in getting a quote, cancelling your current policy or with any questions you may have about our coverages.
It is our pleasure to help you obtain proper coverage at a low rate for you home, condominium and seasonal properties. Visit us online at www.westernmutual.com or call today toll free at 1-800-968-8825, because 30 seconds could save you $30 or more.
On June 07, 2021 | By kcrail
---
Does Bundling Always Save?
We all hear that bundling your insurance policies can save you money! And in some instances it may. However, it isn't always the most cost savings, and here's why.
Often auto insurance premiums can vary widely by person, and most bundling companies offer discounts to combine both policies with one company. However, these discounts often expire after a year or two and you are left with a higher homeowners premium than if you went with a home insurance specific company.
Always shop around to see what the combined total would be, whether with more than one company or the same company, and make sure your coverages are adequate for both home and auto.
If you'd like to get a free online 30 second quote to see if you can save money, visit us at http://www.westernmutual.com.
On June 04, 2021 | By kcrail
---
Follow us on Social Media
As your preferred insurance carrier for over 75 years, Western Mutual would like to invite you to stay connected with us by following our social media page on all major platforms. This will allow you to keep up with our weekly blogs, frequently asked questions, website updates, human-interest stories and our soon to come, Facebook live sessions.
We are active on the following platforms; just search us by name!
Facebook, Instagram, Twitter and our very own media room that can be found by visiting www.westernmutual.com
On June 02, 2021 | By kcrail
---
Prevent Bathroom Fan Fires
Almost every home maintenance blog you come across will list the importance of cleaning things like your gutters and fireplace but many miss a hidden danger that is in every home. Although you may not think about it, your bathroom exhaust fan can pose a risk and spark a fire as it is an electrical appliance built into the ceiling of your bathrooms.
We want to share some tips on how to clean and reduce the risk of having a bathroom fan fire.
Always remove the vent screen to get rid of dust build up or any mold, which may have started growing. The proper procedure after safely removing it is by submerging it in warm soapy water with bleach. Once this is completed, let it air dry while you clean the air duct.
More often than not, the air duct collects more dust and buildup then the actual vent screen, which does not allow the fan to have max airflow and causes the motor to overheat, posing a fire risk.
Pay attention to things like potential wires that may be loose or details such as screws that may need to be tightened to prevent rattling or falling out and interfering with the fan.
You may want to install a timer to reduce the risk of a fire as leaving the fan on for hours can cause the motor to overheat. Our suggestion is to limit fan usage to 20 minutes or less and only turn on when truly necessary.
In addition, hiring a licensed electrician is a good idea if you are not familiar with the installation or inner components of the bathroom exhaust.
We hope this will keep your family and home safe from this forgotten about danger.
To get a free, no hassle, 30 second web quote on your home insurance, visit http://www.westernmutual.com.
On June 01, 2021 | By kcrail
---
Congrats Class of 2021!
What a year it has been since last graduation season, when drive by ceremonies and celebrations became the norm. We are happy to hear that many schools will resume in person graduations, acknowledging these teens hard work as their loved ones watch them cross the stage.
So to the class of 2021, you made it through a pandemic, you can make it through anything.
Congratulations!
On May 28, 2021 | By kcrail
---
Memorial Day
This coming Monday is Memorial Day. We observe this day in honor of all the men and women that gave the ultimate sacrifice for us. Recognizing that they risked their life to protect ours and fought for the freedom we get to appreciate every single day. May their efforts never be forgotten as we are the home of the free because of the brave, we thank you today and every day.
On May 26, 2021 | By kcrail
---
Full Flower Moon Tonight
Tonight, we experience yet another full moon but with a unique name… the flower moon.
Given its title due to the abundance of blossoms that appear in North America during this time. It is believed by the Ojibwe tribe of the Great Lakes that this moon initiates the sprouting of all plants that went dormant for winter. Being one of only two super moons that we will experience this year, you do not want to miss it.
On May 24, 2021 | By kcrail
---
Creating a Home Inventory
Homeowners insurance policies are there to protect you against fires, theft, vandalism, wind and hailstorms among other things but are you prepared to file a claim?
Filing a claim could be intimidating, especially if it is your first time but rest assured that your claim adjustor is there for you every step of the way. All you must worry about is being prepared by having proof of your property prior to the damage. How you ask?
We encourage homeowners to take a video of their home, starting on the outside and then proceed by showing every room. Remember to capture things such as your flooring, countertops, furniture and lighting while giving a brief explanation of what you are showing. Still photos would work as well – if they are on something like your smart phone which is sure to leave the house with you in case of an emergency.
If you have important documents or items of higher value like jewelry, it is suggested to store these things in a fireproof safe. Lastly, have a written inventory of your items where you catalog each thing by what room it is in and how much you paid for it. Make sure to include brand, series, model number and serial numbers were applicable.
We hope this helps you prepare in getting your home inventory taken care of and stored securely.
Want to get a quote? Visit us online at http://www.westernmutual.com for a 30 second, free web quote on your home insurance.