Western Mutual Media Room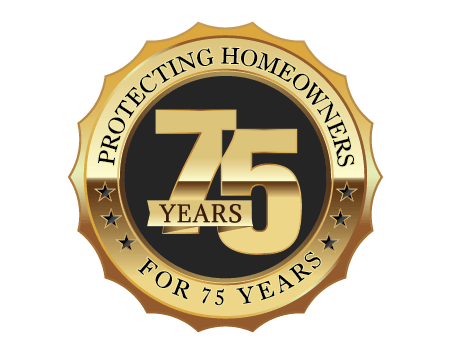 On November 30, 2020 | By kcrail
---
Cyber Monday
Cyber Monday is the second busiest day for shoppers and makes up for nearly 10 billion dollars of all sales during the holiday season. Deals begin the Monday following Thanksgiving for this e-commerce holiday which has grown drastically over the years since it began in 2005. Almost all retailers with an online site and including those who are strictly online offer huge discounts to consumers just in time for Christmas. This year is scheduled to be an even better year for online retailers as Covid has made many of us experts in the virtual realm.
Make sure to take advantage of these deals and cross those items off your gift list.
On November 27, 2020 | By kcrail
---
Organizing Seasonal Clothes
For months now our closets has been stuffed with all the rain coats and puffy jackets as we await cooler weather. But once the first leaf falls…we will all run to pull them out along with our umbrellas and rain boots. Leaving us to put away our spring and summer clothes in what will become a weekend project.
Storing seasonal clothing is not an easy task and filling up cardboard boxes to put in storage is not the way to go. Here are five tips on how to properly store it.
Clean your clothes before putting it away, make the effort to wash them to remove perspiration stains and/or perfumes. That goes for bedding too.
Organize your clothes in groups, outerwear, beach wear, etc. Each pertaining to its own storage box.
Say no to plastic or cardboard! You don't want your clothing to soak in the smells of the containers. Also, your clothes need to breathe. Look for linen or clothed based boxes.
Pretreat for moths. Consider adding moth balls or lavender sachets to your containers for extra protection.
Store in a cool and dark places like an attic or basement as those are ideal places to prolong the shelf life of your items. This makes them ready to use the following year.
On November 26, 2020 | By kcrail
---
Happy Thanksgiving
Well, Thanksgiving may look a little different, but this year in particular, the Thanksgiving holiday reminds us to appreciate and celebrate what's truly important. Remember to soak in the moments however it is that you decide to spend it.
We at Western Mutual and Arizona Home are thankful for our Western Mutual family, our policyholders, and we especially want to express gratitude for all essential and frontline workers throughout this year.
From all of us here, we wish you and your loved ones a Happy Thanksgiving!
On November 23, 2020 | By kcrail
---
National Espresso Day
Wake up and smell the coffee! It's National Espresso Day.
And what better timing than now, with Thanksgiving meal to prep and plan, and holiday shopping in full swing.
Check out your local coffee chains for deals and discounts and raise a cold one (cold brew that is) for a happy and healthy holiday season.
On November 20, 2020 | By kcrail
---
Grease Fire Safety Reminder
Thanksgiving this year may be a little different but one thing is for sure, lots of delicious dishes. But with fryers going, busy home kitchens, and lots of distractions, Thanksgiving is consistently the highest day of the year for home claims. We want to share some tips on how to safely put out a grease fire if one were to occur in your home.
Do not use water! This will cause a flare up and actually spread the fire faster as it increases in size
Turn off the heat source. The grease or oil ignited in the first place because it got too hot. So turning off the heat source is a good first step, if you can do it safely
Cover the flames with a metal lid or cookie sheet. Leave the cover on until it has cooled
Douse the grease fire with lots of baking soda. Have baking soda nearby at all times when cooking as it can successfully put out a grease fire
Keep a Class-B fire extinguisher in your home at all times and if the fire is uncontrollable call 911
On November 18, 2020 | By kcrail
---
Increasing your Home's Curb Appeal
Whether you're thinking of selling your home or simply looking to increase the aesthetic of your property, we have some tips on improving that curb appeal.
The first rule of curb appeal is that you have to take care of the yard, simply put…go green.
Aside from having a manicured lawn, you could invest in some flowers, plant a seasonal garden or even a new tree. These are all cost effective and functional options to enhance the look of your home.
Rule #2 is to actually clean the curb. Repaint or touch up your address, rake away trash and power wash your driveway and walkways.
Also, updating entryways and windows is highly important in creating a strong first impression. This may include getting a new garage door, updating shutters or painting the house.
Lastly, focus on the small details, like replacing your mailbox, adding a water feature like a fountain, walkway lights and a sensor motion light.
Curb appeal is about cohesion and style. While it may take some time and money, your home will thank you.
On November 13, 2020 | By kcrail
---
Kids Holiday Arts & Crafts Night
Winter break is upon us and the feeling of cozy festivities is all we can think about. But with holiday travel being limited or avoided this year, you may be looking for alternative forms to entertain their kids.
One idea is a Family Handprint Christmas Tree! Using green construction paper, trace all family member's hands and cut out, then arrange them all facing down in a tiered pattern with the larger hands on the bottom tier and smaller hands on top tiers to look like a Christmas Tree! Add a yellow construction paper star on top and you have a personalized family holiday craft. Other ideas are personalized ornaments, paper turkeys, and cinnamon reindeer (we encourage you to google or pinterest search for examples and additional ideas). These crafts can all be completed with items you already have at home and are sure to keep kids enjoying themselves for hours.
Share photos of your favorite holiday craft!
Happy crafting and warm wishes!
On November 11, 2020 | By kcrail
---
Veteran's Day
Freedom, defined as the power or right to act, speak, or think as one wants to. This one word describes why we honor are more than 17 million United States veterans and stand by the 1.3 million active duty members for their service and heroism. Without their sacrifices, we as a nation would not be able to enjoy the freedom we have become accustomed to. So from all of us here at Western Mutual…we say thank you on this special day.
On November 09, 2020 | By kcrail
---
Insurance Terms Explained
Policy coverages and explanations can sometimes be a little difficult to understand, and with so many different coverages and needs, we understand it can be overwhelming. Here are some general insurance terms that'll let you better understand your policy.
Peril: A specifically defined risk, such as fire, hail, wind, etc.
Deductible: The amount you agree to pay out of pocket before your insurance coverage kicks in
Declarations page: This is the contract between you and the insurance company. It describes vital information such as who owns the policy, what property is covered and for how much.
Liability: Your responsibility for injuries or damage to other people or property. You purchase insurance to protect against liability and other risks.
Underwriting: The evaluation process insurance companies use to determine if they can provide the correct and necessary coverage to a customer.
Dwelling: A house, condominium, apartment or other place of residence. Otherwise known as the structure/frame you live in.
We encourage you to review your policy declarations page and understand the coverages being offered. If you have any question please call customer service at 1-800-234-2103.
On November 06, 2020 | By kcrail
---
Child Safety Month
This month we raise awareness for the innocent lives lost due to preventable and unintentional injuries. Thousands of children are harmed each year in scenarios where simple safety measures can reduce or avoid the risk. 
We would like to remind you of some safety tips you can implement at home;
If you have small children or toddlers, install child locks on cabinets and drawers
Secure large furniture items such as dressers and vanities to the wall to prevent it from tipping over onto the child
Keep cleaning supplies, chemicals, medicines and any toxic substances up high and out of reach
Be aware of bodies of water anywhere you go, if you have a pool at home install door alarms or a self-latching fence around the pool for extra security
Always check on children especially toddlers who are on the move. It only takes seconds for something to go wrong