Western Mutual Media Room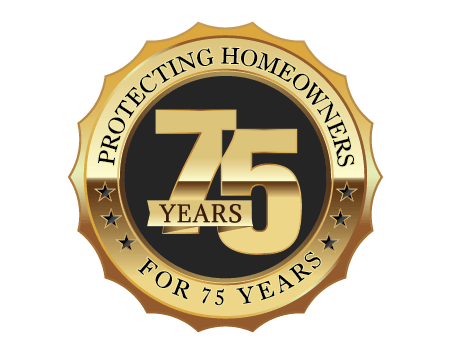 On September 25, 2020 | By kcrail
---
#FridayFeeling Motivation
"Every Friday I like to high five myself for getting through another week on little more than caffeine, will power, and humor." – Nanea Hoffman
Happy Friday!
On September 23, 2020 | By kcrail
---
Are you Prepared for a Power Outage?
With colder and more unpredictable weather on the way, we would like to take this time to help you prepare for a power outage with some safety tips.
It's important that you take action as prolonged power outages can not only impact you but your community. They can disrupt communication channels, close retail stores, gas stations and banks. With no electricity your food could spoil and you could find yourself unable to use needed medical devices.
The following are steps to help you prepare now;
Take an inventory of the items you need that rely on electricity and plan for batteries and other alternatives to meet your needs should the power go out.
Talk to your medical provider about a power outage plan for medical devices powered by electricity and refrigerated medicines. Find out how long medication can be stored at higher temperatures and get specific guidance for any medications that are critical for life.
Sign up for local alerts and warning systems. Monitor weather reports.
Determine whether your home phone will work in a power outage and how long battery backup will last.
Have enough nonperishable food and water to last a minimum of 3 days. Keep Ice bags in freezer so that you can keep perishable items in cooler or sink.
Use a thermometer in the refrigerator and freezer so that you can know the temperature when the power is restored. Throw out food if the temperature is 40 degrees or higher.
Keep mobile phones and other electric equipment charged and vehicle gas tanks full.
On September 21, 2020 | By kcrail
---
Fall Has Arrived!
Cool mornings, hot drinks, cozy sweaters and spooky movies are tell-tale signs that fall is here. During this time of year we celebrate some of our favorite holidays and even gain an hour of sleep. From Halloween to Thanksgiving all the way up to the winter solstice, it's easy to argue fall as your favorite season. What are some things you're most looking forward to do this autumn?
On September 18, 2020 | By kcrail
---
USAF – This Day in History
On this day in 1947 the United States Air Force was established as one of the eight uniformed services, independent and equal to the Army and Navy. Serving as the aerial warfare branch, the USAF was created by President Truman when he signed the National Security Act demanding that a new form of defense be made. Since then it has become the 2nd largest service branch with over 500,000 enlisted.
Also, fun fact about the air force…they serve as the official Santa tracker during Christmas Eve.
So to all the airmen, past, current and future, we thank you for your service.
On September 16, 2020 | By kcrail
---
Switching Mid-Term Made Easy
Are you looking to save a few more dollars before the mayhem of Christmas shopping and black Friday deals? Well then, we have the solution for you and there's no reason to wait.
Give us a call to get your new homeowners insurance quote and see how much you can save. Even if you have an existing policy that hasn't expired or is in the middle of its term, you can simply cancel and get a refund. We would be more than happy to help you switch and save.
If you prefer to speak to a sales representative about getting a quote or on how to switch carriers mid-term, please call us at 877-WMUTUAL (877-968-8825), extension 5344. Available Monday through Friday, 8:00 AM to 5:00 PM PST/PDT.
On September 14, 2020 | By kcrail
---
Prepare Your Home for Rainy Days
It's time to get your home in shape for the rainy days with a simple checklist that'll leave you feeling safeguarded and ready. With rain storms being one of the leading causes for property damage and insurance claims, we urge that you follow the suggestions given by Ready.gov – the official site for Homeland Security.
Create a perimeter around your home by cutting down and pruning trees or branches which could fall on your home.
Reinforce the fences surrounding your property and secure any outdoor furniture if it cannot be brought in.
Always make sure to clean gutters and drains of any leaves or clutter.
Check the sealant on your windows and doors and apply where drafts are felt.
We hope this easy to-do guide for rainy day prep will help you protect your home.
On September 11, 2020 | By kcrail
---
Patriot Day – Remembering 9/11
It's been 19 years since the tragedy of losing nearly 3000 American lives from coordinated attacks against the United States. As the world woke up that Tuesday morning, none of us knew how our world would change and be affected by September 11, 2001.
The following year, Patriot Day was established in observance for the lives lost including those of the first responders. Although it's not a federal holiday, several ceremonies are held in commemoration as it's a day that we will never forget.
"No day shall erase you from the memory of time" –Virgil
On September 09, 2020 | By kcrail
---
NFL Celebrating 101 Seasons
Pending developments from the current Covid-19 pandemic, the National Football League is scheduled to begin its season tomorrow, September 10th with defending Super Bowl LIV champs Kansas City taking on the Houston Texans. Although the season may be different than the past 100 years, it's sure to be a memorable one.
The NFL is set for the projected season with new stadiums opening just in time for kick-off, a shortened season and retrofitted locker rooms where limited to no media will be allowed. As it stands now, no fans will be allowed in the stadiums per government protocol as we all try to understand and navigate through this virus.
Known as America's game, with over 114 million viewers each year, we have our fingers crossed that we can enjoy yet another season of this sport.
On September 07, 2020 | By kcrail
---
Labor Day
Today we celebrate and recognize the American Labor Movement and the contributions of workers everywhere whom fuel our economy and its development. This federal holiday was enacted over 125 years ago as a token of appreciation, giving all laborers an additional day of rest. So from all of us here at Western Mutual, we want to say thank you for your contributions and hard work. Enjoy today and Happy Labor Day 2020!   
On September 04, 2020 | By kcrail
---
Simply, Thank you
The say the best compliment a company can receive is a referral to your family and friends. As a regional, mutual insurance carrier we know that word of mouth and positive feedback is what keeps us going and growing. The following are testimonies our customers shared with us and we would like to share them with you.
"I will highly recommend Western Mutual to family and friends in the future as I already have. Very good company and made a horrible experience of being burglarized, a lot easier to deal with." – Dorian E., CA
"When we're talking peace of mind, I'm so happy that I'm a Western Mutual policy holder. Not only are your rates very affordable, your service is second to none. Just simply thanks for being there…" – Richard H., TX
It's been our pleasure protecting homeowners like you for over 75 years.