Western Mutual Media Room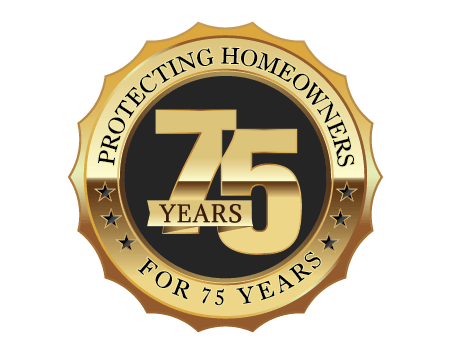 On January 18, 2021 | By kcrail
---
MLK Day
The importance of Martin Luther King Jr's "I have a dream" speech was not only the power behind his words but the fact that his words brought greater attention to the Civil Rights Movement which had been going on for years. After delivering his famous remarks, congress speedily passed the Civil Rights Act which prohibited the discrimination of individuals based on sex, color or religion.  
Today we remember the man who not only changed history but taught us that darkness cannot drive out darkness and only light and positivity can do that.
On January 15, 2021 | By kcrail
---
First Big Game on this day in 1967
The first "Superbowl" was played on January 15, 1967 at the Los Angeles Coliseum. As we continue the playoffs this weekend, the focus is on the teams that may be playing in the Big Game. Who will make it? Who are you rooting for?
On January 11, 2021 | By kcrail
---
New Years Resolution Check- in
Let us embrace the now and reassess where we are with our New Years resolutions. Maybe it is time that we refocus and remember our goal(s) as the vision probably started to slip away. An easy form of staying on track is writing down our aspirations and knowing how to change our actions to ensure we meet our targets. Staying focused will guarantee that even though we are halfway done with this month, there is more than enough time to turn things around.
Remember taking small steps each day can result in long term successes.
On January 07, 2021 | By kcrail
---
Customer Testimonials
Western Mutual and Arizona Home Insurance invite you to review your experience with us and provide us feedback on all major opinion-based platforms. With over 75 years in business we know that our positive customers experience is the reason for our growth, and we want to hear from you.
We thank you in advance for taking the time to do so and hope that we meet your expectations each time you call. Below are some testimonials from some of our valued members who took the time to share their experience with us.
"I am so grateful for the care, concern, generosity and quick response to my water damage! I am happy to have such a wonderful insurance company. Thank you!!!" – Jennifer from Murrieta
"Thank you for being an excellent company." – Jose from Oceanside
"When we're talking peace of mind, I'm so happy that I'm a Western Mutual policy holder. Not only are your rates very affordable, your service is second to none. Just simply thanks for being there for folks like us…" – Richard from San Antonio
On January 04, 2021 | By kcrail
---
Safely Heating Your Home
Did you know that the holiday season and colder weather combined can lead to more home fires at this time of year?
Knowing how to properly and safely heat your home is important, especially when staying warm feels better next to an open fireplace. The following are tips to remember when heating up your house this winter.
If using a space heater, look for a model that shuts off automatically if the heater falls over. Place the heater on a level, hard and nonflammable surface in the home.
Keep all potential sources of fuel like paper, clothing, bedding, curtains or rugs at least three feet away from space heaters, stoves, or fireplaces.
Never use a cooking range or oven to heat your home and have chimneys, fireplaces, wood and coal stoves inspected and cleaned before another winter of use.
Test batteries in smoke and carbon monoxide detectors.
Know your fireplace type. Never use wood in a gas only fireplace, it is extremely dangerous.
Never put embers from a fireplace or fire pit in your trash can as this can cause a fire.
On December 28, 2020 | By kcrail
---
Resolutions and Sticking to them
Maybe you had planned on ringing in 2021 with big goals and high expectations but Covid-19 derailed those plans for you. Well with the New Year just a few days away, here is our chance for a fresh start.
So what are your resolutions for 2021? And how do you hope to stick to them?
First and foremost, dream big and set audacious goals. Sometimes grand expectations encourage others around you to also start their journey and the ripple effect continues.
Break up your resolution into small steps that will enable you to continue until you reach your goal. Long term resolution commitment requires small, manageable steps.
Commit ourselves wholeheartedly by celebrating progress and feeling good about taking action.
We hope this encourages you to write down your resolutions and go for gold.
On December 25, 2020 | By kcrail
---
Merry Christmas
May today fill your heart with happiness and your house full of cheer.
We wish you a Merry Christmas and a safe last week of the holiday season!
On December 23, 2020 | By kcrail
---
Home of the 30 Second Quote
Are you on the market for a new homeowner's insurance carrier?
Customers who switch to us save a minimum of 10% the first year.
In just 30-seconds you could be saving money while knowing your home is covered by an A+ rated carrier.
There is no commitment or contract and the quotes are absolutely free.
Give is a call at 1-877-968-8825 or visit us online at www.westernmutual.com to obtain your quote today.
On December 21, 2020 | By kcrail
---
First Day of Winter
Today we enter the fourth and final season of the year as we have reached the winter solstice. While many have already experienced snow and frigid temperatures, the cold season is just starting. The Winter solstice is the shortest day and longest night of the year.
Bundle up and Happy Winter!
On December 18, 2020 | By kcrail
---
Holiday Baking Recipe
We present you the most simple and delicious holiday baking recipe.
Chunky Peanut Butter Cookies!
3 ingredients; 1 cup sugar, 1 cup chunky peanut butter and 1 egg. Mix in a large bowl and form into golf size balls. Place on lined baking sheet and bake at 350 degrees for 10 minutes. Check on them at 8 minutes as baking time depends on your oven.
For an added touch, you can slightly press raw cookie balls with a fork so that cookies bake with a grid design like traditional peanut butter cookies.
Happy Baking!