Western Mutual Media Room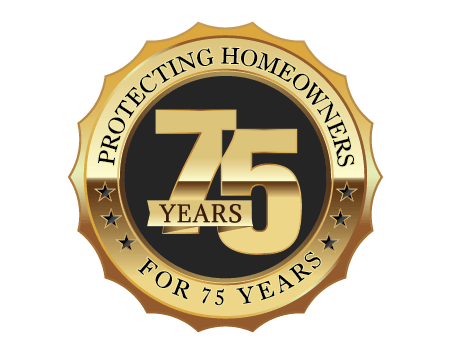 On September 02, 2020 | By kcrail
---
Prepare Your Home for a Wildfire
In California, fall season is fire season. With an average of 5,000 wildfires happening each year in the golden state, we must all be prepared and have an action plan ready.
The following suggestions are from readyforwildfire.org which explain the 5 steps one can take to help protect your home and family.
Create a defensible space around your home. Try to keep brush, trees or landscaping at least 100 feet away from the sides of your home. This allows emergency crews to safely and adequately protect the structure.
Make your home as fire-resistant as possible. Concrete, brick and tile are all ember resistant building materials. As far as plants go…roses, honeysuckle shrubs and cherry trees are more resistant to fire than others.
Put together an emergency kit now. This kit must include everything from face coverings, battery operated radios/flashlights, extra batteries, non-perishable foods that will last three days, medications, change of clothes and legal documents like your birth certificate.
Write an action plan. This action plan assigns each person a responsibility they'll have if you're being evacuated. The easiest way to ensure a fast and safe departure is to make sure all household members have a copy of the list and know their role.
Let family, friends or neighbors know where you plan on going. Check-in frequently and secure a safe shelter outside of the evacuation zone.
For more tips on how to prepare for a wildfire please visit www.readyforwildfire.org
On August 31, 2020 | By kcrail
---
Monday Motivation
Each day you have to make an important decision…
Will you give up, give in, or give it all you got?
Time to find some Monday Motivation!  We recommend starting with coffee…
On August 28, 2020 | By kcrail
---
Protect Against Home Repair Scams
When a storm, wildfire, or theft strikes your home, we want to help alleviate additional stressors not only with the claim process, but also with your home repairs.  While most contractors and vendors are honest, helpful, and provide excellent work and service, it is important to watch for cons, bad repairs, and insurance fraud.  This could result in anything from subpar repairs, excessive damage to your home to inflate claim payments, or disappearing with your down payment without having completed the work.
Here are some ways to protect yourself.
Call your insurance first and report the claim.  We can get the claim process started, and offer contractor referrals if you would like one.
Get a signed contract before work starts.
Check license and insurance information with your state.
Avoid door-knocking contractors… use established pros.
Have your Western Mutual adjuster review and approve the repairs before beginning the work for ease of process.
Take photos before and after, especially of any poorly done repairs.
Report any fraudulent behavior to the state.
On August 26, 2020 | By kcrail
---
Refinancing? Let us know!
With historically low interest rates, now is the time to purchase a home or refinance your loan. If this is something you've been thinking about doing, don't forget to let your insurance company know. As your homeowners insurance company we need to make sure that we have all interested parties listed on your policy. Items you will need to know in order to update information include the following; your lien holder's name, their address, loan number and a fax number. With this information you can call in or email your request asking that we bring up-to-date your policy information.
You can reach us at 1-800-234-2114 or email your request to [email protected]
On August 24, 2020 | By kcrail
---
Your Guide to Working from Home
Working from home may be your new normal but it can still feel odd no matter how many cups of coffee you've drank. It turns out that there's a reason for that and we can do something about it. Waking up and not having to get ready to walk out the door sounds ideal but did you know that not getting ready is the reason for the odd feeling you have?
In an article written by CakeHR, they released to their employees the following guidelines to have a successful, "normal" feeling work day from home.
Keep your morning routine going as if you were coming into the office, including getting dressed in something other than your pajamas
Designate yourself a workspace and set it up similar to your cubicle or office
Organize your day with focus hours, breaks and a lunch hour. Keep it consistent
Avoid distractions at all cost, you don't have a T.V in the office so don't have one in your home office
Communicate like never before, make sure to keep your emails up to date, your replies stay prompt and work flow steady
Monitor your progress and do not over work yourself, once you clocked out your done…go home!
On August 21, 2020 | By kcrail
---
Managing Your Policy Made Easy
Western Mutual and Arizona Home Insurance strive to make managing your policy easy and stress free. Our pledge is that our customers receive top of the line service each and every time, whether that be online or on the phone. We've made it even easier now by giving our insureds the ability to request changes, process payments or retrieve copies of their coverage online at any time. A hassle-free way of taking care of business.
Check us out online at www.westernmutual.com
On August 18, 2020 | By kcrail
---
This Day in History – 19th Amendment
On this day in 1920 the 19th amendment was ratified and forever changed the voting history of our country.  Prohibiting any federal government from denying a vote submitted by a citizen based on gender, the amendment granted women the right to vote for the first time in U.S. history.
On August 17, 2020 | By kcrail
---
Five Hidden Dangers in Your Home
Owning a home is no small feat and maintaining a safe one can feel like a full time job.  While many take the steps to secure their home from intruders, pest and weather…there are some hazards that exist within the walls that you call home. Here are 5 hidden dangers that you may have overlooked;
Accidental fires. In 2018, there were more than 363,000 house fires which could have been prevented or contained. From an unattended candle, to an iron that was left plugged in…house fires cause the most severe damage. Steps that one can take to avoid this situation include updating and checking smoke alarms annually, purchasing a fire extinguisher and checking appliances and making sure all candles are put out before leaving the room.
Carbon monoxide.  Exposure to this can cause headaches, dizziness, nausea and in severe cases death. Carbon monoxide is virtually impossible to detect by smell so installing a CO2 detector can help out with that. Along with installing your monitor, have your HVAC systems professionally inspected for any leaks or ruptures.
Choking Hazards. Choking was the fourth leading cause of death in 2015 and a majority of the 5000 cases could have been prevented.  Keep an eye out for toys, small parts or cords that kids may want to pick up.  Make sure to cut up food in small portions.  Monitor playtime and whereabouts of children at all times, especially if you have a pool, trampoline, etc.
Infected cuts. Remember to store sharp kitchen tools in higher drawers and always point knives, forks or sharp objects downward in a drying rack.  Ensure your trashcan is closed properly so that kids don't find sharp scraps.  Put away yard tools to avoid any type of injury or wound.
Store medications properly and as recommended by label.  Never leave paint or chemicals easily accessible or in a room that has drastic temperature changes.  And last but not least, put your detergent in a secured location.
We hope these suggestions ensure you create a safe and happy home.
On August 14, 2020 | By kcrail
---
Indoor Gardening Ideas
Lush green gardens make for a peaceful escape, but growing plants can be harder than it seems.  Here are some tips for planting the perfect indoor garden that is sure to bring some aesthetic and harmony to your home.
Opt to grow plants that do well in low light or no sunlight. These plants include, succulents, aloes, pothos and bamboo.
Rather than choosing blooming plants, go for evergreens like the ones named above. Not only are they low maintenance but help purify the air too.
No space to put a pot? Install floating shelves in rooms where space is limited.
Buy water globes for your plant, this makes watering your plant easy and hassle free
On August 10, 2020 | By kcrail
---
Back to School in 2020
As our kids return to school this year, back to school shopping may be a little different. The good news though is that you may be saving yourself some money and helping out the economy at the same time. According to an article by ABC7, most schools will be distance teaching but projects and homework will still be on the agenda. So what does this mean? Students will still have to go school shopping for supplies and prepare their binder for another school year. However, being that they are at home it may not be necessary to go clothes shopping…at least for now.
It's also important to keep them on a regular schedule even with distance learning. Students are asked to treat each day as a regular school day and participate in virtual sessions. As a parent, they recommend creating a designated homework spot for them and to do regular check-ups each day on progress and learning.
For more tips and hacks on your kids back to school year visit