Western Mutual Media Room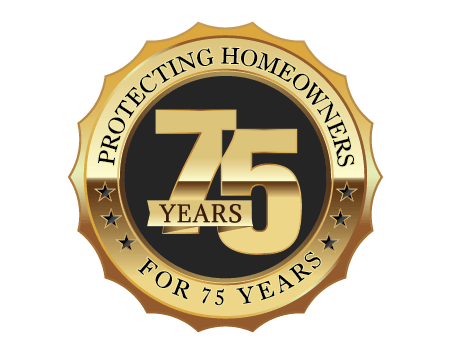 On November 03, 2020 | By kcrail
---
Vote!
Our election system is a prime example of a resilient democracy where every vote counts even amidst a pandemic.
Voters are urged to cast their ballot in person at local polling stations or by dropping off their ballots at a certified box. However you choose to vote we want to remind you of a few things to ensure your ballot is valid and counted.
Read instructions carefully! Ballot pamphlets will advise you on what type of writing tool you should be using and how to fill it in correctly.
Dropping off your ballot should be completed at a verified location. Simple google search will advise of verified locations where you drive by and turn it in
Keep track of your ballot. Each state has set up a ballot tracker website where anyone can see when their vote was received and counted.
If you have any questions about where or how to cast your ballot, please visit https://www.usa.gov/election-day
On October 30, 2020 | By kcrail
---
Happy Halloween!
We've made it to that time of year again…except this year as with everything else in 2020, it might look a little different. Usually we would see princesses running around, wizards and witches casting candy spells and ghost floating about.
In many places Halloween goers are being urged to avoid the classic form of trick-or-treating and instead hang home with family. Suggestions for this year include having a candy hunt around the house, hosting a scary-movie marathon or having a family pumpkin carving contest.
Although things may not be the same, these alternative forms allow you to spend more time with family… and a potential upside of more candy for yourself (we won't tell)!
However you celebrate it, we wish everyone a safe and Happy Halloween!
On October 28, 2020 | By kcrail
---
Cold Weather Prep and Money Saving Tips
As we head in to colder weather, here are things you may have not known could save you some money or help you avoid having to spend money that are all found at home.
Did you know that most ceiling fans have a reverse switch on the base and is actually something that'll help you save on the electric bill? Typically they spin counterclockwise which allows for cold air to be pushed downward. In the fall you can switch it so that it goes clockwise, drawing the cold air up and pushing warm air down.
In areas where temperatures get really cold, help keep from having to deal with burst or frozen pipes by draining your outdoor water lines and faucets. Water lines exposed to outdoor temps including underground irrigation can freeze and burst from expansion. Start by turning the water completely off and then open spigots to drain. This is also an ideal time to check for leaks which could cut down on your water bill and help avoid potential water damage.
Another tip is to apply blackout curtains to help insulate warmth and avoid having to turn the heating system on. A cheaper alternative to the heater is buying environmentally friendly logs made from recycled cardboard which emit 50% less greenhouse gases and more heat.
And of course, if the heater is a must…check your air filter and vents and replace filters, to ensure adequate airflow and no potential blockages that can cause damage or fires.
Always remember going in to the stormy season to clean out rain gutters and spouts of debris, and trim back any overgrown branches from your home for safety.
On October 26, 2020 | By kcrail
---
National Pumpkin Day
Today is National Pumpkin Day! 
Celebrate by visiting a pumpkin patch, carving a jack-o-lantern or baking some fall goodies. Use the hashtag #NationalPumpkinDay when sharing your pumpkin day snapshots and view how others spent theirs. Give 'em pumpkin to talk about.
Let us know how you plan on spending your day.
On October 23, 2020 | By kcrail
---
Build Your Emergency Kit
Earthquakes, wildfires and blizzards…just to name a few are very real situations that can cause communities to go into state of emergencies, and preparation and a game plan can save a life.
It's highly recommended that all families be ready with an emergency supply kit that include the following items-
Water! Rule of thumb is a gallon of water per person or enough water to last the individual three days minimum.
Non-perishable foods like granola, protein bars, crackers, canned or dried fruits and peanut butter.
A form of communication. That includes a battery operated radio, a charged power bank for your phone or high illuminating flashlights to attract attention. And don't forget to pack extra batteries!
First aid kit, including gloves, gauze, antibiotic ointment, scissors and masks. Also, be prepared and carry a whistle to signal for help.
If you have a safe or box with important papers/photos, make sure it's easily accessible and stored near the exit.
Change of clothes for each person. Choose clothing that you may not wear often…also don't forget the little ones and their diapers.
Hygiene products such as travel tooth brushes, tooth paste, toilet paper, baby wipes, deodorant and eye prescriptions along with any other medical prescriptions should all be ready to go.
Having this printed and used in the form of a checklist will ensure that if you do need to leave your house in an emergency, you are leaving well prepared and ready to ride out the storm.
On October 21, 2020 | By kcrail
---
Employee Spotlight
This quarter we are featuring one of our wonderful Customer Service Representatives. Alisa has been part of the Western Mutual/ Arizona Home team since 2014. With 17 years total in the Insurance and Customer Service industries, and previous service in the military, she is a valuable asset to the department. Her excellent service is reflected in her 7 (yes 7!) Customer Service awards, helping her team maintain the 90%+ approval rating by callers.
Alisa loves the problem solving aspect of her job, and being a mom to two teenage boys gives her plenty of experience in problem solving!
On weekends, Alisa loves to go camping with her family, and trying out new recipes and cooking techniques.
Thank you Alisa for all that you do for our team and assisting our policyholders!
On October 19, 2020 | By kcrail
---
5 Ways to Protect Electronic Data
Online data breaches are becoming more and more common, and many people aren't aware of some simple steps you can take to secure your personal information. Experts say that hackers often choose their victims based on the lack of protection they have. Here are five steps to help secure your data and keep you from becoming an easy target;
Use a stronger password – combine upper and lower case, symbols and numbers, and change your password frequently.
Use a multi-factor authentication service.
Learn what phishing attempts look like – always look at the actual URL for any abnormalities and do a little digging any time it seems suspicious.
Back up your data on a weekly or monthly basis – for extra security you can use an external hard drive or a cloud system.
Watch where you go online and what internet you connect with – public computers and public wifi often have much lower safety standards.
Knowledge is power and understanding how to recognize and avoid these online scammers could save you a lot of time and money.
On October 16, 2020 | By kcrail
---
Fall Favorite Recipe
As the mornings get a bit colder and the nights a little spookier, staying inside and enjoying some warm food while watching a movie sounds like the perfect date.
The following is one of our favorite recipes: Grilled cheese with Applewood smoked bacon
Country style white bread
Dijon mustard
Cheddar cheese
Apple wood smoked bacon
Butter
Preheat oven to 350 degrees.
Once pre-heated, place bacon on a cookie sheet over parchment paper and put it in the oven for 10-15 minutes or until golden brown. This will keep the bacon from curling or getting stuck to each other.
 Heat up a skillet on medium-high with a tablespoon of butter. While it's melting, spread some Dijon mustard on one side of each slice of bread. Once butter is melted, place the slice of bread into pan (mustard side up) and apply cheddar cheese…let it cook for a few seconds so that cheese begins to soften. Apply bacon and more cheese and top with second slice of bread, this one mustard side down.
Before flipping, add a little more butter to the skillet then flip, this will ensure that both sides are cooked to perfection. Remove and place on serving tray. Enjoy!
On October 12, 2020 | By kcrail
---
Get Ready for the Great Shakeout
Get ready to Shakeout! This Thursday, October 15th is International Shakeout Day, a day dedicated to practicing earthquake safety and planning earthquake preparation. It's a great time to talk to your family about what to do in an earthquake, and if you can, participate in the nationwide drill at 10:15am.
During an earthquake, the SCEC recommended safety actions are as follows:
DROP where you are, onto your hands and knees. This position protects you from being knocked down and also allows you to stay low and crawl to shelter if nearby
COVER your head and neck with one arm and hand
If a sturdy table or desk is nearby, crawl underneath it for shelter
If no shelter is nearby, crawl next to an interior wall (away from windows)
Stay on your knees; bend over to protect vital organs
HOLD ON until shaking stops
Under shelter: hold on to it with one hand; be ready to move with your shelter if it shifts
No shelter: hold on to your head and neck with both arms and hands.
This day also serves as a great reminder to sort through your emergency supplies and restock anything needed, and take a look around your home for any potential hazards during and after an earthquake.
For more earthquake safety and preparation resources, or to sign up for the Great Shakeout, visit https://www.shakeout.org/.
On October 09, 2020 | By kcrail
---
D.I.Y. Fall Home Decor
Autumn is here and it's time for some fun and easy D.I.Y. From the joy of carving pumpkins to the simple pleasure of collecting leaves for a table display, these fall decor ideas are sure to make your home feel a little more warm and festive.
To set the mood you can have a variety of candle holders that'll not only illuminate but make your house smell delicious. Do this by gluing cinnamon sticks around a candle and tie with some yarn to secure, light it and await the delightful aroma. Or simply glue some leaves around a mason jar and insert a candle to watch it glow orange.
Create an inviting space with the perfect fall display. Take a wooden plank or small beam and paint it, then distress it and paint "welcome" on it in for the perfect fall farmhouse feel. Set this outside your doorstep next to a stack of pumpkins and collect compliments from all the ghouls and guys.
Finally, an inexpensive way of creating a picture-perfect decorated home is by taking old fabric or flannel t-shirts and making table runners, wreaths, or photo frames.
What are some of your favorite fall decorating ideas?