Western Mutual Media Room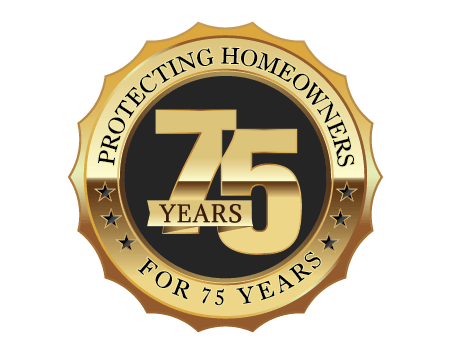 On February 05, 2021 | By kcrail
---
Countdown to the Big Game
It's that time of year again, when two teams battle it out for the coveted Vince Lombardi Trophy. This year's match-up will consist of returning champs Kansas City Chiefs and newly invigorated Tampa Bay Buccaneers.
History will be made Sunday night as the Chiefs quarterback, Patrick Mahomes, was only 6 years old the first time he saw Tom Brady play in the championship game. Now he will lead his team in a match that's sure to be intense until the final second.
Not only does the game include some eye catching statistics, but this football holiday is also a record setter in snacks. Every year on this day more than 11 million pounds of potato chips are consumed, as well as 8 million pounds of guacamole. Topping out the top snack of the day is chicken wings, with an impressive 100 million pounds consumed in the US alone!
Who do you think will take the win? What's your favorite Game Day Treat?
Tune in Sunday February 7th at 3:30 PM PST/PDT to watch the big game.
On February 03, 2021 | By kcrail
---
Insurance Career Month
February is Insurance Career Month which was created and is celebrated by industry leaders who come together each year to help inspire young people in choosing a career in this field.
The idea is to reach out to new agents/brokers and offer them mentorship as they begin their career in a promising occupation which is predicted to grow each and every year.
Backed by accredited companies like AM Best and Lloyd's, Insurance Career Month is hosted by insurancecareerstrifecta.org in their commitment to motivate all people about the rewarding and limitless opportunity working in the insurance industry offers.
So to all new and existing agents/brokers and everyone beginning careers in the insurance industry, here's to a successful and prosperous year from all of us at Western Mutual.
On February 01, 2021 | By kcrail
---
Switch Mid Term
Saving money may be more crucial now than ever before. What if we told you that switching your homeowners insurance could save you money now, without having to wait for your renewal?
That's right! Switching mid-term is penalty free and could potentially put some money back in your wallet.
Give us a call to receive a free and instant quote at 877-WMUTUAL (877-968-8825) or if you prefer to go online, click and save at www.westernmutual.com
Even if you have an existing policy that is in the middle of its term, we will advise you on how to cancel and get a refund from your current carrier when you switch and save with us.
Licensed agents are ready to help you Monday through Friday, 8:00 AM to 5:00 PM PST/PDT
On January 29, 2021 | By kcrail
---
Winter Weekend Plans
The sunshine has mostly gone away and the leaves have all fallen from the trees, which can only mean that we are solidly in the coldest part of the year. But what to do if the snow is miles away or you're snowed in? Well, we have some weekend plans for you that may check some things off your list.
Something simple and free is to rearrange your living area or bedroom. Going through your shelves and drawers to clean and organize is not only satisfying but something we have all at times put aside for months or years.
Pick up a hobby that won't cost you any additional money to do, for instance…cooking. You already have to grocery shop, so why not add flare and try cooking something up that you've always wanted to taste.
Binge watch a series that you self-noted you wanted to see. Make it exciting by having popcorn, snacks and your favorite beverage.
Have a virtual party! Now that we have all become experts in digital celebrations, why not have another to start the weekend off right. Sharing laughter and smiles will make any day better and we can do it from the comfort and safety of our home.
Let us know some of your favorite winter weekend ideas!
On January 25, 2021 | By kcrail
---
Refer A Friend
Do you love Western Mutual and the service you get when you call in? Let your friends and family know and you can earn $75 for every applicable recommendation that turns into a policy. That is right! you can get paid for referring new customers to us with no limit on how many referrals checks you receive.
Our rated A+ company relies on word of mouth reviews to continue the growth of our business and we cannot show our appreciation enough. So, from all of us at Western Mutual, we say thank you and look forward to many years of service.
On January 22, 2021 | By kcrail
---
Help Avoid Roof Leaks
How old is your roof and is it needing some care and updating?  There are various signs of roof leaks, and things you can do to help avoid further damage. 
Do you know if you have a small roof leak? There are various signs you can look for, both interior and exterior. Interior signs to look for include mold, dampness, or stains on ceilings or walls.  You should also look for bubbles in the paint or water stains.  Exterior signs can be safely checked from the ground using binoculars. Check for missing, torn, or cracked shingles or areas of gutter drooping or overflowing. If you do spot the signs of a roof leak, call a roofing specialist to identify the source of the leak and make repairs. 
To prevent future leaks, it's important to have your roof routinely inspected and maintained by a professional roofing contractor. Always make sure gutters are free of clutter and debris and flowing cleanly, and cut back any overhanging trees that could damage your roof in a storm.
On January 20, 2021 | By kcrail
---
No More Escrow Delays
Are you a loan officer, real estate agent or mortgage professional? Well, we have great news for you!
We have a department that works directly with you to retrieve pre-approved homeowner's insurance policies for your clients. Yes…you heard that right!… pre-approved insurance policies so there are no more escrow delays.
Say hello to our Affinity department, a 24-hour completely online website where you can retrieve evidence of insurance in minutes. Let one of our affinity reps show you how easy it is. Call us at 1-800-234-3659 or visit us at ezaffinity.com for more information and to sign up for free.
On January 18, 2021 | By kcrail
---
MLK Day
The importance of Martin Luther King Jr's "I have a dream" speech was not only the power behind his words but the fact that his words brought greater attention to the Civil Rights Movement which had been going on for years. After delivering his famous remarks, congress speedily passed the Civil Rights Act which prohibited the discrimination of individuals based on sex, color or religion.  
Today we remember the man who not only changed history but taught us that darkness cannot drive out darkness and only light and positivity can do that.
On January 15, 2021 | By kcrail
---
First Big Game on this day in 1967
The first "Superbowl" was played on January 15, 1967 at the Los Angeles Coliseum. As we continue the playoffs this weekend, the focus is on the teams that may be playing in the Big Game. Who will make it? Who are you rooting for?
On January 11, 2021 | By kcrail
---
New Years Resolution Check- in
Let us embrace the now and reassess where we are with our New Years resolutions. Maybe it is time that we refocus and remember our goal(s) as the vision probably started to slip away. An easy form of staying on track is writing down our aspirations and knowing how to change our actions to ensure we meet our targets. Staying focused will guarantee that even though we are halfway done with this month, there is more than enough time to turn things around.
Remember taking small steps each day can result in long term successes.