Western Mutual Media Room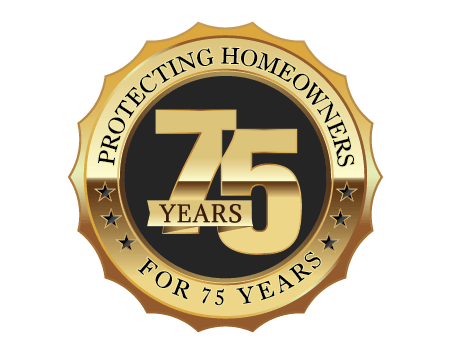 On May 07, 2018 | By Western Mutual Blog
---
Agent of the Quarter: Jeff Ogden
Western Mutual Insurance Group is proud to announce Jeff Ogden as the official recipient of our 2018 Agent of the Quarter award.  We would like to take this opportunity to recognize his efforts and thank him again for all the hard work and commitment in providing exceptional service to our customers.  Since starting with us back in 2012, he has quickly emerged as one of our top agents.
If you're shopping around for homeowners or rental insurance quotes, please visit his agent page at  https://www.westernmutual.com/quote/agents/jeff-ogden or give him a call at (877) 968-8825 x 5371.  If you are located in Arizona, please use this link: https://www.arizonahomeinsurance.com/quote/agents/jeff-ogden and the following phone number (800) 696-7221 x 5371 to connect with Jeff.
Agent Jeff Ogden
On April 30, 2018 | By Western Mutual Blog
---
How to Refer-A-Friend
The highest compliment we can receive is the referral of your friends and family.  For over 75 years, Western Mutual Insurance Group, has provided exceptional service at a competitive price and we'd love to share that same level of service with the people you care about the most.  As a token of our appreciation, we'll reward you with $75 for each new referral we insure.
(*) In order to qualify for the reimbursement, both you and your referrals must have an active policy with us and their policy must be paid.  If you don't have an active policy with us, please call (877) 968-8825 or e-mail us at [email protected] and we'll be happy to provide you with an instant quote.  It will only take a couple minutes and we can also create quotes for your referrals while we have you on the line.  So, don't wait any longer; our agents are standing by waiting to help you out!
On April 23, 2018 | By Western Mutual Blog
---
Patriots & Paws 2018 Charity Golf Tournament
We are pleased to announce that Western Mutual is the title sponsor for the 2018 Patriots & Paws Golf Tournament! Last year we had the privilege of being the 10th Hole sponsor and wanted to continue to be a part of such a great cause that supports our Veterans as they transition into civilian life and Active Duty/Reservists returning from deployment. Patriots & Paws also unites them with a rescued animal that is trained to help give these heroes purpose and serve as an emotional support.
Come golfing with us!  The charity golf tournament is being held at the Sea Cliff Country Club in Huntington Beach on Monday, May 7th. The cost is $150 per golfer / $600 per foursome to register for this event. Do you want to donate a round to a veteran? You can do that by writing "VETERAN" in one of the player's spots on the registration form and you will be paired with a Vet for the day!
On April 16, 2018 | By Western Mutual Blog
---
Tax Day
Normally, Tax Day is on April 15th but this year, you have until tomorrow to file your 2017 taxes! Since the traditional Tax Day fell on a Sunday and today is Emancipation Day, a public holiday in the District of Columbia, April 17th was declared the official Tax Day of 2018. What should you do with your extra time? Know that it is not too late to contribute to a retirement plan or take a deduction! Be sure to carefully read the fine-print for all actions you plan to take as some accounts have different contribution limits!
Are you looking to save money? Now is the time to take a closer look at our homeowners insurance policies. Visit our website at WesternMutual.com to learn more about our trusted coverages. Prefer talking to real person? Please call us at 877-WMUTUAL and one of our dedicated sales agents can assist you with any questions you may have!
Do you have tips for avoiding the mad dash of Tax Day? Please share them below!
On April 09, 2018 | By Western Mutual Blog
---
Dog Bite Prevention Week 🐶
​This week marks National Dog Bite Prevention Week and is dedicated to educating people on how to prevent it from happening. Dogs are lovable furry friends but it is important to know how to conduct yourself around them or an unfamiliar pup. There are many ways to prevent negative encounters with dogs and we would like to share a few with you:
• Be polite and never approach an unfamiliar dog—especially one who is tied up or confined behind a fence or a yard—as they might see you as a threat or intruder
• Do not pet a dog without letting them see and sniff you first
• Do not disturb a dog while they are sleeping, eating, chewing on a toy or caring for puppies
Also, it is important to be aware of a dog's body language. A pup who is backing away from you, has his or her ears pulled back, teeth drawn and/or is growling is not one to pet. Make sure you put a safe amount of space between yourself and a dog if you notice these signals which indicate a dog is uncomfortable and feeling threatened. Sometimes small children do not know any better and are often the victim of these unfortunate events. Make sure to educate your family on how to properly interact with furry friends in order to prevent them from occurring.
*Dog bite prevention tips were found on the website of the Humane Society of the United States.
On April 02, 2018 | By Western Mutual Blog
---
Meet Our Sales Agents
For over 76 years, we have provided quality homeowners insurance coverages to customers. None of this would have been possible without a strong team! Today, we have dedicated agents with extensive homeowners insurance experience available to walk you through purchasing a policy. Whether you already have a policy, are a new homeowner or simply have questions, our agents are on hand to help!
Our team of dedicated sales agents is ready to assist you in selecting the best coverage(s) for you and your family. Your needs are our number one priority and we want to make sure you have an easy sales experience. We know that you have a choice when it comes to working with insurance carriers and our team looks forward to earning your trust and helping you purchase a policy you can count on. More information on policies can be found here.
Are you interested in learning more about a policy with Western Mutual, Residence Mutual or Arizona Home? Please call us at 877-WMUTUAL or visit us online at WesternMutual.com to learn more about the various home insurance policies available to you!
On March 26, 2018 | By Western Mutual Blog
---
Spring Gardening Ideas
As we are springing forward into the new season, so should our gardens! Now is the time to eliminate the signs of winter and revitalize your shrubs! Channel your green thumbs by cleaning out your gardens and planters of dead leaves and debris (and potentially snow). Try trimming old plants to promote new growth for the upcoming warmer season. Rejuvenate your lawn with seeds/fertilizer and fix surrounding fences and gates.
Are you looking to add new life to barren yards? Lilies, Daffodils, Tulips, Roses, Cherry Blossoms and Fruit Trees are perfect to plant during the month of March. Vegetables such as Corn, Cucumbers, Eggplants, Spinach, Peppers, Pumpkin, Summer Squash and Tomatoes are other options to start planting this season! Happy Spring to you and may your gardens be bountiful this year!
Do you have any gardening tips and tricks for us? Please share them in the comments below!
On March 19, 2018 | By Western Mutual Blog
---
Home Safety Tips
Security is an important aspect of daily life for any homeowner. Your home is where you and your loved ones reside, pets roam and valuables are stored. Keeping with the motto of "it is better to be safe than sorry," we advise you and your family to familiarize yourselves with some home safety and security tips below. Be prepared and beat home invaders at their game!
Recently purchase a new home? Don't forget to change your locks to unwanted guests who may have a copy of the key!
Make sure your wiring is concealed at home as burglars look for them to cut, disable and illegally enter your home.
Did you know that burglars like to stake out homes from the safety of large hedges and brush? Eliminate this vantage point and protect your home!
Are you using the typical hiding spots to conceal your valuables when you are away from home? Get creative and beat burglars at their game!
Leaving on a vacation? Create the illusion that someone is at home while you are away at play!
Check to make sure all doors and windows have reliable locks to keep out unwanted visitors! For sliders, place a piece of wood or metal bar the same length as the track of the door in the grooves for extra security!
Keep drapes and blinds shut so burglars can't window shop from your front lawn!
Always look outside before opening the door, especially if you hear weird noises in the middle of the night.
Have friends or neighbors be on the lookout for packages, newspapers or trash bins left out in front of your home as they are clear signs of your absence!
Do you have any home safety and security tips you would like to add? Please share them in the comments below!
On March 12, 2018 | By Western Mutual Blog
---
Why Do You Need Homeowners Insurance?
As a homeowner or renter, you can appreciate the importance of home. It houses your family, furry friends, memories and worldly possessions. Unfortunately, in the event of a fire, flood, earthquake or other natural disaster, all of your memories could be lost in the blink of an eye. It is important to protect you and yours and properly insure your home.
Unlike driving a car, you are not legally obligated to own a home without homeowners insurance. However, if you finance your home with a mortgage, your lender will most likely require you to have home insurance coverage to protect your home in the case of damage caused by unforeseen circumstances. Check out our various policies by state here.
Don't hesitate to call us at 877-WMUTUAL (877-968-8825) or visit us online at WesternMutual.com to learn more about how we can help protect your home in the event of a natural disaster.
On March 07, 2018 | By Western Mutual Blog
---
Western Mutual Turns 76!
Today marks Western Mutual Insurance Group's 76 year! Established in 1942, Western Mutual began as a county mutual fire insurer in the state of California. In 1949 Residence Mutual Insurance Company, part of the Western Mutual Insurance Group, was founded. Our subsidiary, Arizona Home Insurance Company, was added in 1990. For 76 years, Western Mutual Insurance Group has provided premier homeowners insurance coverages, friendly service, and educated agents who are determined to make our customer's experience an easy one.
This past year has been a busy one of highs and lows.  We were honored to be named to Ward's Top 50 List of top performing property and casualty insurance carriers for the sixth straight year, and have our Superior A+ Rating by A.M. Best affirmed for the fifth consecutive year.  We also were privileged to assist in some of the disaster relief from this year, from donating supplies to the Texas Diaper Bank during Hurricane Harvey recovery, to having our adjusters be some of the first on the scene in the aftermath of the Santa Rosa fires.
We continued our community involvement in good times as well, sponsoring a "Patriots & Paws" Golf Tournament to help give back to brave veterans (look for upcoming news on the 2018 Tournament!) and running a holiday Giving Tree for local senior and disabled individuals throughout the holiday season.
We thank you for allowing us to serve you and your family for the past seven decades and look forward to continuing to do so in the future!