Western Mutual Media Room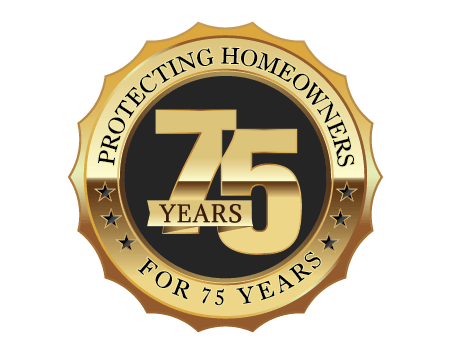 On August 07, 2020 | By kcrail
---
BBQ Safety Tips
With a little over a month left to enjoy our hot summer weekends, make the most of your grilling time!  As a staple of any backyard get-together, the BBQ grill serves food, smiles and memories.  Here are some safety tips for a safe and memorable gathering. Happy Grilling!
On August 05, 2020 | By kcrail
---
Happy Birthday Neil Armstrong!
On this day in 1930 one of America's greatest heroes was born.  Born in Wapakoneta, Ohio, Neil Armstrong would make history as the first person to walk on the moon. His love for aerospace began as a college student studying aeronautical engineering at Purdue University. Armstrong's mission was to be part of NASA and that dream became true in the spring of 1966 when he was accepted into the astronaut corps which prepped him for his missions into space. Three years later, Neil and his fellow Astronaut Edwin "Buzz" Aldrin were the first men to ever walk the moon's surface. 51 years later and their mission still remains one of the most iconic moments in our history.  With the latest successful launch and splashdown of SpaceX and NASA, it's a great time for our space exploration.  Next stop, Mars!
On August 03, 2020 | By kcrail
---
We'd Love to Hear from You!
Western Mutual and Arizona Home Insurance invite you to review your experience with us and give feedback online via Yelp, Google or Clearsurance, or directly to us at [email protected] With over 75 years in business we know that our word of mouth growth and many years of service were made possible by our policyholders and we want to hear from you!  We thank you in advance for taking the time to do so and hope that we meet your expectations each and every time you call.
On July 31, 2020 | By kcrail
---
End of the Month To-Do List
Happy Friday!
The weekend is here and today is the last day of July, making it a perfect time to complete our end of the month checklist just so that you know things are in order.
Here are 5 things you can do to ensure a better month ahead:
Reconcile your accounts, make sure you have set aside what will be due and determine what you can save or spend
Check the oil and tire pressure levels of your car
Complete inventory of items you need or want to purchase for the following month, for example things like laundry detergent, trash bags, pet food and kitchen pantry supplies
Test batteries on smoke/CO2 detectors throughout your home
Empty out your recyclables and help clean the planet while getting paid to do it
Let us know what's on your end of the month to do list.
On July 27, 2020 | By kcrail
---
Creating the Perfect Morning Routine
It may seem impossible or even pointless to try and plan out your morning routine, but researchers from the Monash University in Australia discovered that waking up early with goals set in mind actually makes you a happier than normal person.
A small study that took place over a six-week period ended with some interesting results. It turns out that early birds are usually more energetic throughout the day and actually accomplish more goals than their counterparts accomplish.
The study also found that those who woke up early and had a morning routine turned out to not only feel healthier but also actually be healthier both physically and psychologically.
If you're looking for help creating the perfect morning routine, here are some tips;
Set an early time that you will wake up at every morning, avoid hitting snooze and try to stretch it out as you're getting up.
Drink a glass of water! Blurry vision, headaches, body soreness and drowsiness can all be signs of morning dehydration and can clear up almost instantly with water.
Practice saying some daily affirmations.  "Today is a good day", "I am in charge of how I feel and today I feel happiness", and "I don't sweat the small stuff" are great examples of positive daily affirmations to start the day off right.
Depending on time, either do a workout or hit the shower. Allowing your body to get blood flow pumping and senses alert helps your body and mind wake up and prepare for the day.
So, no matter how you start off your day…we hope this advice enables you to create and build your perfect morning.
On July 22, 2020 | By kcrail
---
National Hot Dog Day
Did you know?
That according to the National Hot Dog and Sausage Council (NHDSC) Americans eat an average of 20 billion hot dogs a year. Placing second on the list of favorite foods to eat (hamburgers being first), especially if it's a holiday weekend.
So much so, that on the Fourth of July and Labor Day weekend it is estimated billions of dollars' worth of hot dogs will be sold in the city of New York alone!
Being not only one of the most popular foods but profitable ones as well.
So light up that BBQ while you keep calm and grill on.
On July 20, 2020 | By kcrail
---
Summer Heat Safety for Your Pet
With summer in full effect and longer daylight hours allowing for more bonding time with our fur babies, we must remember that the higher temperatures also means a higher risk of them becoming overheated.
Please remember that pets do not sweat the same way humans do and can easily become dehydrated and exhausted. Avoiding this is simple and easy if we remember the 4 S's of pet care during these dog days of summer.
Shade and water- Probably the most important of all to make sure our furry companions can cool off properly
Signs of Exhaustion- Include panting, wobbly legs and drooling, so keep an eye out for this
Sunscreen or Shoes – Believe it or not, pets get sunburns and blisters too. This is more common in light colored coats and pets with bigger paws.  Especially avoid walking on dark surfaces such as asphalt in extreme heat
Schedule your walks- Taking them out earlier in the day or once the sun is down is ideal not only for you but for them
And one last thing, don't forget the snacks.
On July 13, 2020 | By kcrail
---
With You Since 1942
Western Mutual has had the pleasure of providing homeowner's comfort and security for the last 78 years as they know their home is protected by a dependable insurance carrier. With humble beginnings as a mutual fire insurer, Western Mutual has expanded over the years by adding subsidiaries and servicing the southwest of the United States.
Our commitment is to provide top quality service and our growth is a testament to that. We know that this is only possible with our customers and their positive experiences. We are forever grateful and look forward to many more years of being here for you.
On July 08, 2020 | By kcrail
---
Saving is Sweet
Thinking about getting a quote and saving some money but your current policy hasn't expired yet? There is no reason to wait! You can start your new policy with Western Mutual immediately and simply request to have your other coverage cancelled. There is no penalty or fee and you'll be reimbursed for any unused premium on the old policy.
If you need assistance or have any questions, we would be more than happy to help out.  To speak with a live agent about how to switch and save or to retrieve a quote, call us at 1-877-WMUTUAL (877-968-8825).  We are here to serve you Monday through Friday, 8:00AM to 5:00PM PST.
On July 06, 2020 | By kcrail
---
Motivational Monday
Maybe today is not
One of your favorites, but
Never forget that every
Day you wake up is an
Amazing gift and it's up to
You to make it count