Western Mutual Media Room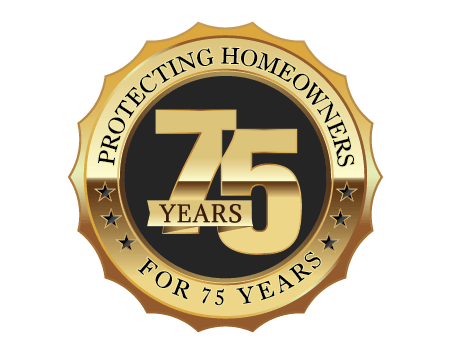 On November 18, 2020 | By kcrail
---
Increasing your Home's Curb Appeal
Whether you're thinking of selling your home or simply looking to increase the aesthetic of your property, we have some tips on improving that curb appeal.
The first rule of curb appeal is that you have to take care of the yard, simply put…go green.
Aside from having a manicured lawn, you could invest in some flowers, plant a seasonal garden or even a new tree. These are all cost effective and functional options to enhance the look of your home.
Rule #2 is to actually clean the curb. Repaint or touch up your address, rake away trash and power wash your driveway and walkways.
Also, updating entryways and windows is highly important in creating a strong first impression. This may include getting a new garage door, updating shutters or painting the house.
Lastly, focus on the small details, like replacing your mailbox, adding a water feature like a fountain, walkway lights and a sensor motion light.
Curb appeal is about cohesion and style. While it may take some time and money, your home will thank you.
On November 13, 2020 | By kcrail
---
Kids Holiday Arts & Crafts Night
Winter break is upon us and the feeling of cozy festivities is all we can think about. But with holiday travel being limited or avoided this year, you may be looking for alternative forms to entertain their kids.
One idea is a Family Handprint Christmas Tree! Using green construction paper, trace all family member's hands and cut out, then arrange them all facing down in a tiered pattern with the larger hands on the bottom tier and smaller hands on top tiers to look like a Christmas Tree! Add a yellow construction paper star on top and you have a personalized family holiday craft. Other ideas are personalized ornaments, paper turkeys, and cinnamon reindeer (we encourage you to google or pinterest search for examples and additional ideas). These crafts can all be completed with items you already have at home and are sure to keep kids enjoying themselves for hours.
Share photos of your favorite holiday craft!
Happy crafting and warm wishes!
On November 11, 2020 | By kcrail
---
Veteran's Day
Freedom, defined as the power or right to act, speak, or think as one wants to. This one word describes why we honor are more than 17 million United States veterans and stand by the 1.3 million active duty members for their service and heroism. Without their sacrifices, we as a nation would not be able to enjoy the freedom we have become accustomed to. So from all of us here at Western Mutual…we say thank you on this special day.
On November 09, 2020 | By kcrail
---
Insurance Terms Explained
Policy coverages and explanations can sometimes be a little difficult to understand, and with so many different coverages and needs, we understand it can be overwhelming. Here are some general insurance terms that'll let you better understand your policy.
Peril: A specifically defined risk, such as fire, hail, wind, etc.
Deductible: The amount you agree to pay out of pocket before your insurance coverage kicks in
Declarations page: This is the contract between you and the insurance company. It describes vital information such as who owns the policy, what property is covered and for how much.
Liability: Your responsibility for injuries or damage to other people or property. You purchase insurance to protect against liability and other risks.
Underwriting: The evaluation process insurance companies use to determine if they can provide the correct and necessary coverage to a customer.
Dwelling: A house, condominium, apartment or other place of residence. Otherwise known as the structure/frame you live in.
We encourage you to review your policy declarations page and understand the coverages being offered. If you have any question please call customer service at 1-800-234-2103.
On November 06, 2020 | By kcrail
---
Child Safety Month
This month we raise awareness for the innocent lives lost due to preventable and unintentional injuries. Thousands of children are harmed each year in scenarios where simple safety measures can reduce or avoid the risk. 
We would like to remind you of some safety tips you can implement at home;
If you have small children or toddlers, install child locks on cabinets and drawers
Secure large furniture items such as dressers and vanities to the wall to prevent it from tipping over onto the child
Keep cleaning supplies, chemicals, medicines and any toxic substances up high and out of reach
Be aware of bodies of water anywhere you go, if you have a pool at home install door alarms or a self-latching fence around the pool for extra security
Always check on children especially toddlers who are on the move. It only takes seconds for something to go wrong
On November 03, 2020 | By kcrail
---
Vote!
Our election system is a prime example of a resilient democracy where every vote counts even amidst a pandemic.
Voters are urged to cast their ballot in person at local polling stations or by dropping off their ballots at a certified box. However you choose to vote we want to remind you of a few things to ensure your ballot is valid and counted.
Read instructions carefully! Ballot pamphlets will advise you on what type of writing tool you should be using and how to fill it in correctly.
Dropping off your ballot should be completed at a verified location. Simple google search will advise of verified locations where you drive by and turn it in
Keep track of your ballot. Each state has set up a ballot tracker website where anyone can see when their vote was received and counted.
If you have any questions about where or how to cast your ballot, please visit https://www.usa.gov/election-day
On October 30, 2020 | By kcrail
---
Happy Halloween!
We've made it to that time of year again…except this year as with everything else in 2020, it might look a little different. Usually we would see princesses running around, wizards and witches casting candy spells and ghost floating about.
In many places Halloween goers are being urged to avoid the classic form of trick-or-treating and instead hang home with family. Suggestions for this year include having a candy hunt around the house, hosting a scary-movie marathon or having a family pumpkin carving contest.
Although things may not be the same, these alternative forms allow you to spend more time with family… and a potential upside of more candy for yourself (we won't tell)!
However you celebrate it, we wish everyone a safe and Happy Halloween!
On October 28, 2020 | By kcrail
---
Cold Weather Prep and Money Saving Tips
As we head in to colder weather, here are things you may have not known could save you some money or help you avoid having to spend money that are all found at home.
Did you know that most ceiling fans have a reverse switch on the base and is actually something that'll help you save on the electric bill? Typically they spin counterclockwise which allows for cold air to be pushed downward. In the fall you can switch it so that it goes clockwise, drawing the cold air up and pushing warm air down.
In areas where temperatures get really cold, help keep from having to deal with burst or frozen pipes by draining your outdoor water lines and faucets. Water lines exposed to outdoor temps including underground irrigation can freeze and burst from expansion. Start by turning the water completely off and then open spigots to drain. This is also an ideal time to check for leaks which could cut down on your water bill and help avoid potential water damage.
Another tip is to apply blackout curtains to help insulate warmth and avoid having to turn the heating system on. A cheaper alternative to the heater is buying environmentally friendly logs made from recycled cardboard which emit 50% less greenhouse gases and more heat.
And of course, if the heater is a must…check your air filter and vents and replace filters, to ensure adequate airflow and no potential blockages that can cause damage or fires.
Always remember going in to the stormy season to clean out rain gutters and spouts of debris, and trim back any overgrown branches from your home for safety.
On October 26, 2020 | By kcrail
---
National Pumpkin Day
Today is National Pumpkin Day! 
Celebrate by visiting a pumpkin patch, carving a jack-o-lantern or baking some fall goodies. Use the hashtag #NationalPumpkinDay when sharing your pumpkin day snapshots and view how others spent theirs. Give 'em pumpkin to talk about.
Let us know how you plan on spending your day.
On October 23, 2020 | By kcrail
---
Build Your Emergency Kit
Earthquakes, wildfires and blizzards…just to name a few are very real situations that can cause communities to go into state of emergencies, and preparation and a game plan can save a life.
It's highly recommended that all families be ready with an emergency supply kit that include the following items-
Water! Rule of thumb is a gallon of water per person or enough water to last the individual three days minimum.
Non-perishable foods like granola, protein bars, crackers, canned or dried fruits and peanut butter.
A form of communication. That includes a battery operated radio, a charged power bank for your phone or high illuminating flashlights to attract attention. And don't forget to pack extra batteries!
First aid kit, including gloves, gauze, antibiotic ointment, scissors and masks. Also, be prepared and carry a whistle to signal for help.
If you have a safe or box with important papers/photos, make sure it's easily accessible and stored near the exit.
Change of clothes for each person. Choose clothing that you may not wear often…also don't forget the little ones and their diapers.
Hygiene products such as travel tooth brushes, tooth paste, toilet paper, baby wipes, deodorant and eye prescriptions along with any other medical prescriptions should all be ready to go.
Having this printed and used in the form of a checklist will ensure that if you do need to leave your house in an emergency, you are leaving well prepared and ready to ride out the storm.